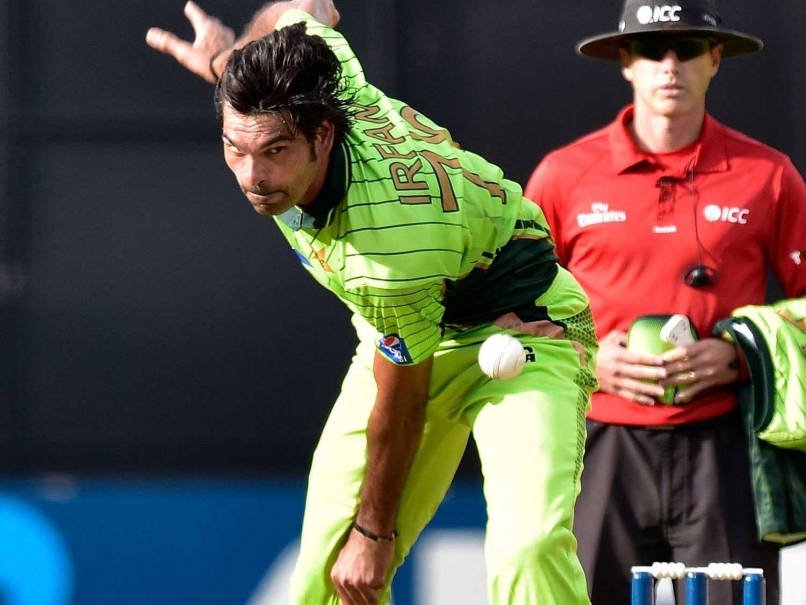 ---
KARACHI: Pakistan's left-arm pacer Muhammad Irfan said that he regretted missing the 2015 World Cup quarter-final against Australia due to a stress fracture in the pelvis.

Irfan made a comeback to competitive cricket on Saturday in a national level T20 Ramzan tournament in Faisalabad, three and half months after sustaining the injury during the World Cup.

"I am fine now and completely fit as the rehabilitation process has been very good, but the regret is still there. I couldn't play in the World Cup quarter-final against Australia and that was such a big match," Irfan told Press Trust of India.

Read: Pakistan can stand tall against Australia without Muhammad Irfan

The injury came after Pakistan upset one of the tournament favourites South Africa.

"I was so pumped up in that tournament and was bowling with fire but I guess one can't fight such things," he stated.

Pakistan lost the quarter-final to Australia where Wahab Riaz bowled the most fiery spell of bouncers and short-balls to the Shane Watson.

Injuries have marred Irfan's path on a number of occasions and before the World Cup debacle, he also suffered a hamstring injury that kept him out of the game for nearly four months.

"I am playing here with the permission of the cricket board and selectors, they wanted to see how I respond after recovering from the injury and I am hopeful I would be considered for the ODIs and T20s in Sri Lanka next month," he said.

Read: Pelvis injury forces Pakistan's Irfan out of World Cup

Irfan struck on the first ball of  his over and said the confidence he had gained from the World Cup has helped him groom himself.

"I enjoy cricket and bowling and it is a challenge bowling in T20 cricket, but I have learnt how to cope with the mindset of the batsmen now," he added.
COMMENTS
Comments are moderated and generally will be posted if they are on-topic and not abusive.
For more information, please see our Comments FAQ