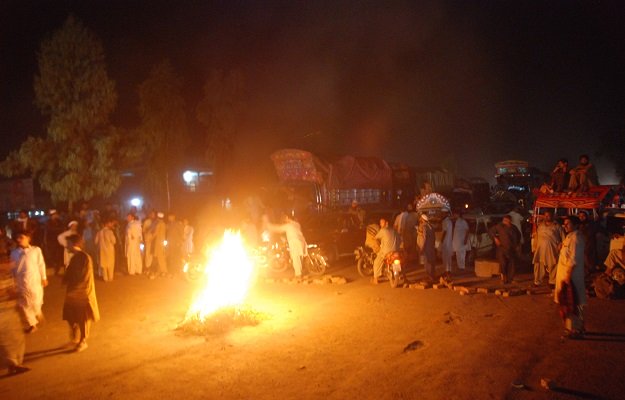 ---
ISLAMABAD: The ministry of water and power on Sunday denied it was carrying out forced load-shedding, blaming electricity lines damaged by heavy rainstorms for power outages in various parts of the country.

"There was no forced load-shedding on any feeder across the country throughout the day [Sunday]," read an official statement issued by the ministry. "At Sehri time today [Sunday], all domestic feeders in the country were exempted from load-shedding one hour before and half-an-hour after as per schedule, except for the system constraints that existed in very few areas."

The ministry added that all power lines damaged by rains had been repaired and electricity in the affected areas had been restored.

Read: Heatwave kills 90 in Karachi as residents grapple with power outages

The statement came at a time when consumers in many cities have resorted to violent protests due to persistent blackouts in their localities.




Federal Minister for Defence, Water and Power Khawaja Muhammad Asif said the government was making all-out efforts to improve the demand and supply system of electricity to ensure minimum load-shedding during Ramazan.

Talking to reporters on Sunday, he said the energy crisis would be resolved within the next two years. He urged people not to use air conditioners (ACs) during prayers timings. "However, they should use ACs during Taraweeh prayers."

Read: Power woes: Villagers protest 36-hour power outage

Asif added that the government was unable to provide electricity to the industrial sector from 7pm to 4am during Ramazan, adding that this step was being taken to ensure the provision of electricity to the people during the holy month. He said demand of electricity jumped to 21,000MW with the advent of Ramazan.

Published in The Express Tribune, June 22nd, 2015.