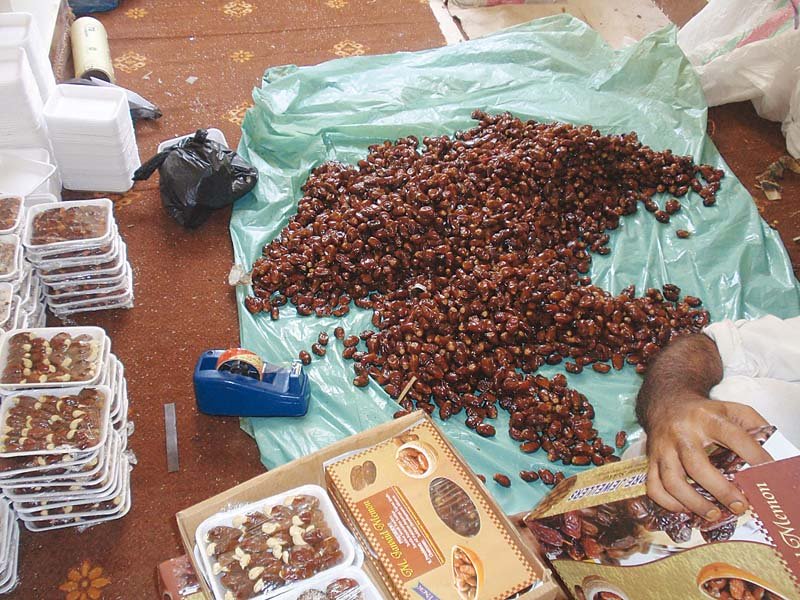 ---
SUKKUR: Unlike other countries, where the prices of commonly used commodities are slashed down considerably during Ramazan, it seems that the holy month and other Islamic festivities are the only occasions left for the hoarders and profiteers of Pakistan to mint money by increasing the rates of commodities tenfold.

To rescue residents from the clutches of hoarders and profiteers, the Sukkur Small Traders (SST) has established a 'Ramazan Bachat Bazaar' where daily used commodities are being sold 20 to 30 per cent cheaper than in the open market.

As there is no price mechanism in place in the city, hoarders and profiteers are free to charge whatever price they choose. Though the market committee is there to keep a check on the prices, it doesn't seem to be working, especially during the month of Ramazan.

The retailers blame the wholesalers for raising prices and the wholesalers claim they earn very little profit, while the major share of profit goes into the pockets of the retailers.

The SST established their Ramazan Bachat Bazaar to provide the people of Sukkur with a respite from the high prices.

Speaking about the establishment of the Bachat Bazaar, SST president Jawed Memon said that it is ironic that nobody thinks about the poor and middle-class. He said that Pakistan is an Islamic country and the government must take appropriate measures to provide daily use commodities to people at cheaper rates, but such steps are not taken nor is any mechanism in place to curb hoarding and profiteering. "We have decided to provide these items to the consumers at a reduced price, so that it becomes easily affordable for poor and middle-class people," he said.

Memon said that though the government had announced subsidies on various items available at utility stores, most of the time those items are not available at the stores forcing the people to go to the open market.

One consumer, Kashif, termed the Bachat Bazaar as a good omen, saying that he wished all traders would establish such bazaars to allow people to reap the benefits of the holy month. He said the items at the bazaar were of good quality and were far cheaper than what is sold in the open market.

Kashif claimed that the dates being sold were of exceptionally good quality and were being sold at Rs125 per kilogramme as compared to the open market where they were being sold for up to Rs250 per kg.

Published in The Express Tribune, June 22nd, 2015.