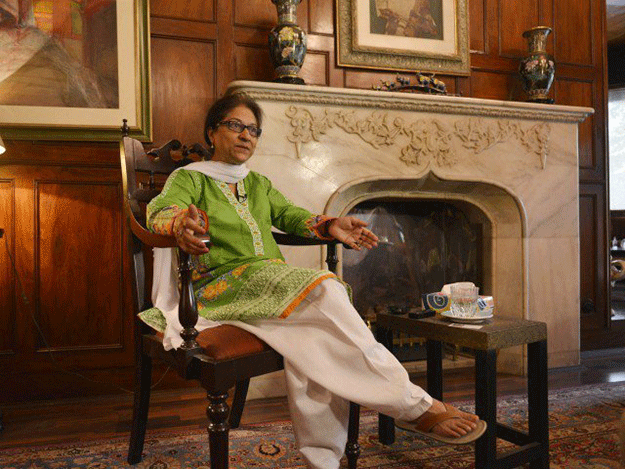 ---
ISLAMABAD: Counsel for Supreme Court Bar Association Asma Jahangir argued before the apex court on Thursday that the Objective resolution had divided the people of Pakistan on the basis of faith and ideology.

The Objectives Resolution, passed by the first Constituent Assembly in 1949 under the rule of Liaquat Ali Khan, is believed to be objectives on which the future constitution of the country was to be based.

However, opposing the idea that the Objective Resolution was the basic structure of Pakistan's Constitution, Jahangir noted that it contributed to dividing people and was even used against the people of Pakistan prior to the establishment of Bangladesh.

She further added that it is the people who have 'faith', not the State.

Although the counsel opposed the 'striking down' of the 21st Constitutional amendment by the apex court, she recommended the Supreme Court interpret it in view of Articles 4 and 8 of the Constitution.

Read: NA, Senate pass 21st Constitutional Amendment, Army Act Amendment

Jahangir went on to say that if the court were to strike down the 21st Constitutional amendment on the basis of the basic structure, then the petitioner would examine the previous Constitutional amendment, wherein, the Objective Resolution was declared a preamble of the Constitution.

She further stated that people's rights were more important that the independence of the judiciary and that the SC was the only institution which protected the rights of the citizens.

Referring to Article 63 of the Constitution, Justice Qazi Faez Isah remarked that the new concept of a democratic system which has emerged in Pakistan was 'unfortunate' for the country.