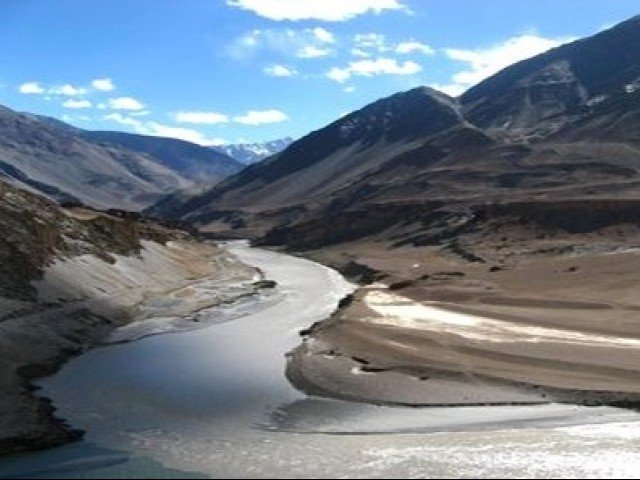 ---
DI KHAN: Children in DI Khan can once again bathe in the sun by the bank of River Indus as Tafreeh Gah is reopening.

The popular picnic spot had been closed due to security concerns after the Tehreek-e-Taliban Pakistan assault on Central Prison DI Khan in July, 2013.

Tafreeh Gah is also a recreational spot, but more of a place for people to fetch water for consumption. There is a drinking water plant located there apart from several pumps.

Government and Pakistan Army officials as well as social activists attended the opening ceremony.

Sharing the security plan, DI Khan DPO Sadiq Hussain Baloch said, "Tafreeh Gah is now open and it is our (police's) responsibility to provide security" to visitors.

The public can now access the recreational area through the Mufti Mehmmod Eye Hospital route located on the southern side of the bank, while the way from the Meteorological Department building on the southern side will stay closed for security purposes.

"Only families will be allowed to go Tafreeh Gah. Anyone—no matter how influential—will not be allowed to enter without their family," Baloch said.

All visitors will go through a security check post before entering.

Baloch added Atif Shaheed Park will be used for parking and violators will be dealt with accordingly. Vehicles and motorcycles, whether unregistered or without number plates, will be not allowed in the area. Additionally, nobody is allowed to swim in the river, Baloch said.

Habibullah, a resident of Chutta Bazzar in DI Khan City, told The Express Tribune, "We are happy with the decision, especially the one about allowing only families at the venue as it is the only recreational place for us."

"We hope that in future all linking routes will be opened as using only the Mufti Mehmood Eye Hospital path is not convenient for all," he said. Habibullah added the route taken from the northern side to reach Tafreeh Gah is a bit too long for most of the city's residents.

Tafreeh Gah is situated on the eastern side of DI Khan City. The Pakistan Army Cantt is situated in between DI Khan City and the river's bank.

The bank of River Indus is a popular spot, especially for boating and fishing. Located near the bank, Midway Hotel is a busy place that accommodates tourists. But the main attraction is the sunset for which people gather in large numbers.

Though Tafreeh Gah has reopened with its conditions, people of the area are looking forward to fun filled times by the river bank.

Published in The Express Tribune, June 18th, 2015.