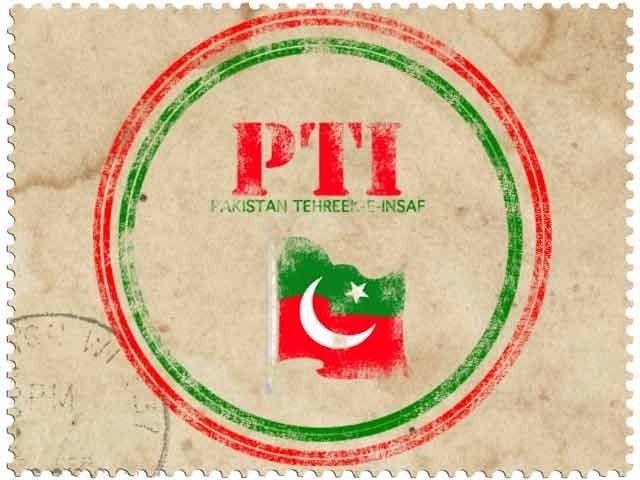 ---
ISLAMABAD: The Pakistan Tehreek-e-Insaaf (PTI) has sought time from the Islamabad High Court to amend its petition seeking directions for conducting the upcoming local bodies' elections in the capital on a party-basis after the court enquired how a law which has yet to be formulated could be challenged.

The bench comprising Justice Noorul Haq Qureshi and Justice Aamer Farooq asked the petitioners to present an example where the court had intervened into something before it was finalised.

Two PTI officials, Asad Umar and Aamir Masood Mughal, through their counsel Farrukh Dall, have filed a petition seeking directions against the respondents to conduct local government elections in Islamabad on a party basis to 'salvage and restore the delicately poised constitutional balance in accord with the norms of constitutional democracy'.

The bench observed that the petitioners have challenged a law which was pending before the Senate, which has a right to amend or reject anything from it.

Dall said there was an impression that the bill would be approved before the LG elections. To this, the court asked once again to provide any example where the court had intervened in a matter which had yet to be finalised.

Subsequently, Dall requested the court to grant time for making amendments in the petition which he was granted by the court.

Election Commission of Pakistan (ECP) and Ministry of Interior have been cited as respondents in the petition, which states that Section 25 (k) of draft Bill of Islamabad Capital Territory Local Government Act, 2015 provides prohibition upon the candidates to use the flag, platform, symbol, affiliation and financial or material resources or support of a political party which is against the fundamental rights ensured by Article 25 and 17(2) of the Constitution.

"Section 25 (k) denies the political identity to the elected representatives of the local government," the petitioners said, adding that "it is a misnomer that a person without political identity and moorings can meaningfully discharge political responsibility and authority."

Without such identity and capacity of an elected representative to asses and express preferences for policy making and executive action is greatly impaired, they added.

It also tramples the constitutional mandate, violates several articles of the Constitution and contravenes the political liberty which carried political rights, including right to participation in political life of a nation, right to self-determination, autonomy, civil rights, sovereignty and self-government, Dall stated.

While referring to a judgment, Dall said the Lahore High Court had relied upon two cases of the Supreme Court and decided the question that the non- party based elections offend the Articles 140-A and 17(2) of the Constitution for once and all.

It is prayed that the impugned section of the draft bill be declared illegal and unconstitutional, the petition concludes.

Published in The Express Tribune, June 17th, 2015.
COMMENTS
Comments are moderated and generally will be posted if they are on-topic and not abusive.
For more information, please see our Comments FAQ