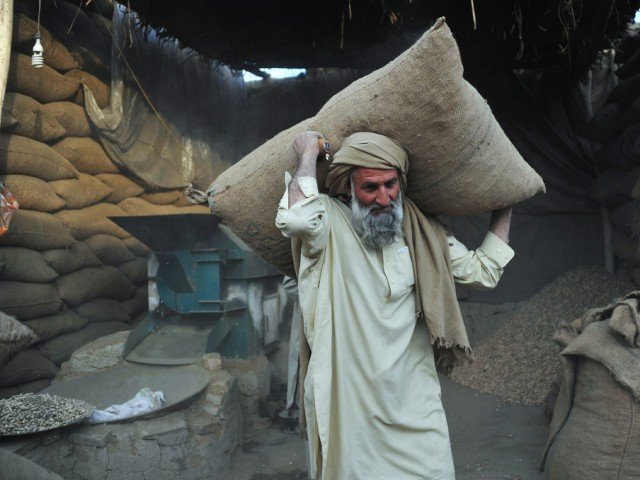 ---
GILGIT: As the sole breadwinner of his family, 27-year-old Saleem Jafer wants his injuries to heal at the earliest. However at the moment, he can only see the financial constraints between him and good health.

On April 2, Jafer's arm was crushed in a machine in Gojal Valley of Gilgit-Baltistan where he was working as a labourer for China Road and Bridge Corporation (CRBC), a construction company working on the Karakoram Highway. His left hand got accidentally stuck inside a debris-lifting machine, resulting in fractured bones and debilitating pain. Jafer's coworkers took him to Combined Military Hospital in Gilgit where he remained under medical care for 20 days.




After he somewhat improved, Jafer was shifted to CMH Rawalpindi for further treatment. "I remained under treatment till May 14 and all expenses were borne by my company."

Now, Jafer has been left to fend for himself, with one hand out of commission and still in need of treatment. "Though CRBC helped me [financially], my treatment is not complete yet," Jafer told The Express Tribune on Tuesday. "Doctors advised me to get my hand operated by this week but that seems impossible now as I cannot afford the surgery and CRBC is not willing to spend more on me."

One man show

Jafer belongs to Gojal's Chupurson Valley in Hunza. His employment is the only source that feeds his family of seven, including his parents, two sisters and a brother. Showing surgery scars on his abdomen and hand, Jafer said he is hopeful to get back to work, provided timely help is extended to him by the government, CRBC or any philanthropist.

"The company earns in billions and it should have borne expenses for as long as his treatment was required," said a relative of Jafer. However, CRBC's version could not be obtained as the corporation does not have a media department or a translator in G-B. Nevertheless, the National Highway Authority officials said they would look into the issue if the aggrieved party approached it. "Let the injured person come to us with an application, we will decide what we can do for him," Mehboob Khan, a project director told The Express Tribune.

Published in The Express Tribune, June 17th, 2015. 
COMMENTS
Comments are moderated and generally will be posted if they are on-topic and not abusive.
For more information, please see our Comments FAQ