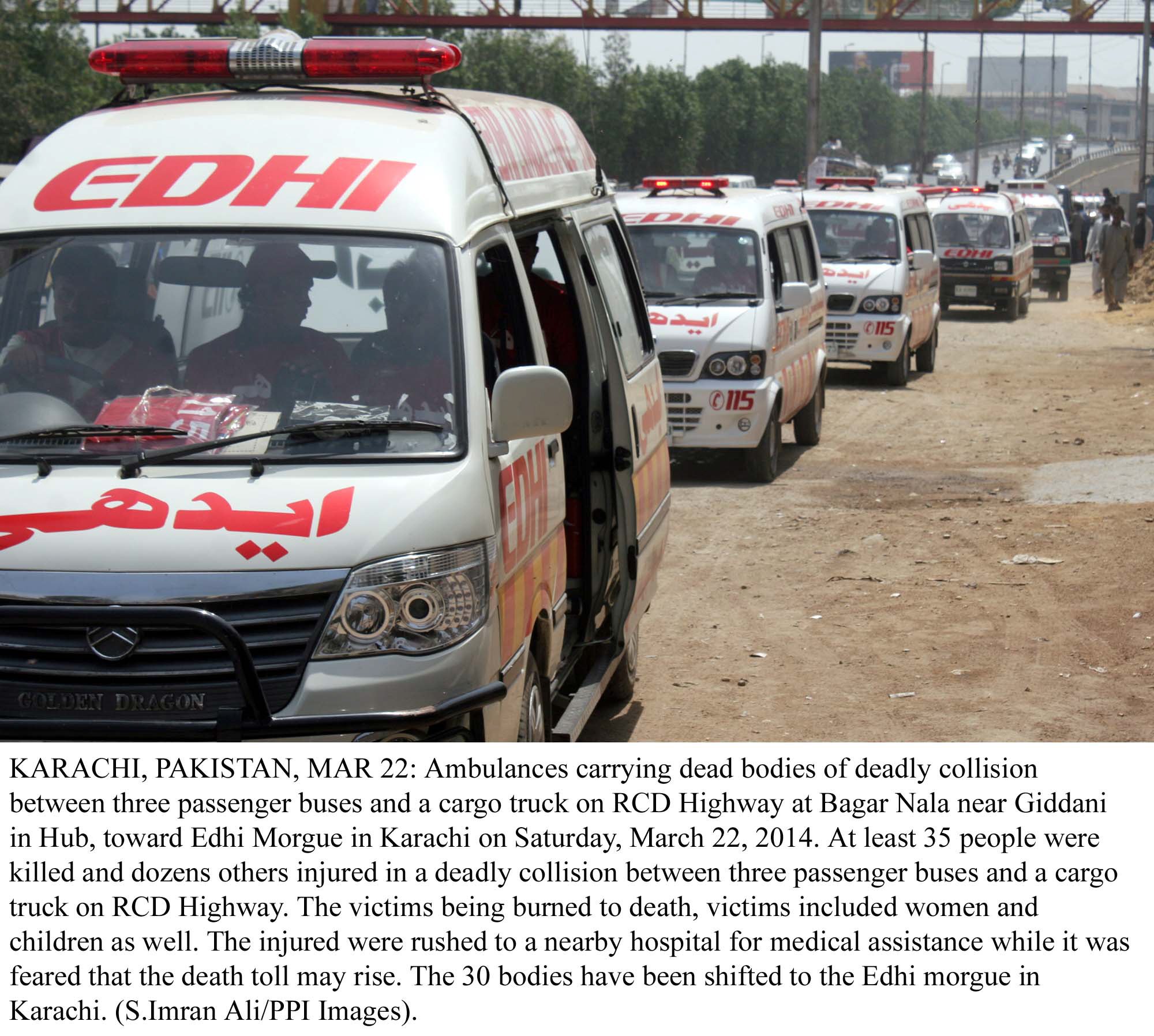 ---
SUKKUR: Khalid's mother stood impatiently outside the Edhi Centre in Sukkur, waiting for the bus that carried her missing son. When the bus finally arrived, she did not utter a word. All she did was embrace the 14-year-old boy but the tears running down her face said everything about the agony she had endured.

For Sumal Khatoon and others like her, the Edhi Foundation is nothing less than a blessing. It has embarked on a bus trip to bring 40 missing boys back to their families, stopping in Sukkur to drop off Khalid on Saturday.

"My son often runs away from home and returns after some days," Sumal Khatoon told The Express Tribune, adding that he had also gone missing last year and was brought back by Edhi volunteers then too. "This time, he had been missing for two months but yesterday, the Edhi officials told me that he was coming back home."

Meanwhile, a beaming Khalid explained that he was very fond of travelling by train and had therefore boarded a train and gone to Karachi. "I used to beg and sleep wherever I could find a place," he recounted. "And one day, the Edhi volunteers found me in Sohrab Goth and took me to the Edhi home in Nooriabad."

Speaking about his stay at the shelter home, he said he was taken good care of there. "They gave me food and clothes and now they have brought me back to my mother," he said. "I missed her very much and will never leave her again."

The Edhi home Karachi in-charge, Amanullah, told The Express Tribune that they had found Khalid on May 19. "The bus, carrying 40 children, had left Karachi on Friday night and reached Sukkur after brief stops in Hyderabad, Shaheed Benazirabad and Moro," he disclosed. According to him, eight of the children on the bus belonged to Sindh. Twenty others came from areas across Punjab, while five were from Peshawar and five from Quetta, he said. After staying a night at the Edhi Centre in Sukkur, it left for its next destination — Rahim Yar Khan — to reunite yet another family.

Published in The Express Tribune, June 15th, 2015.