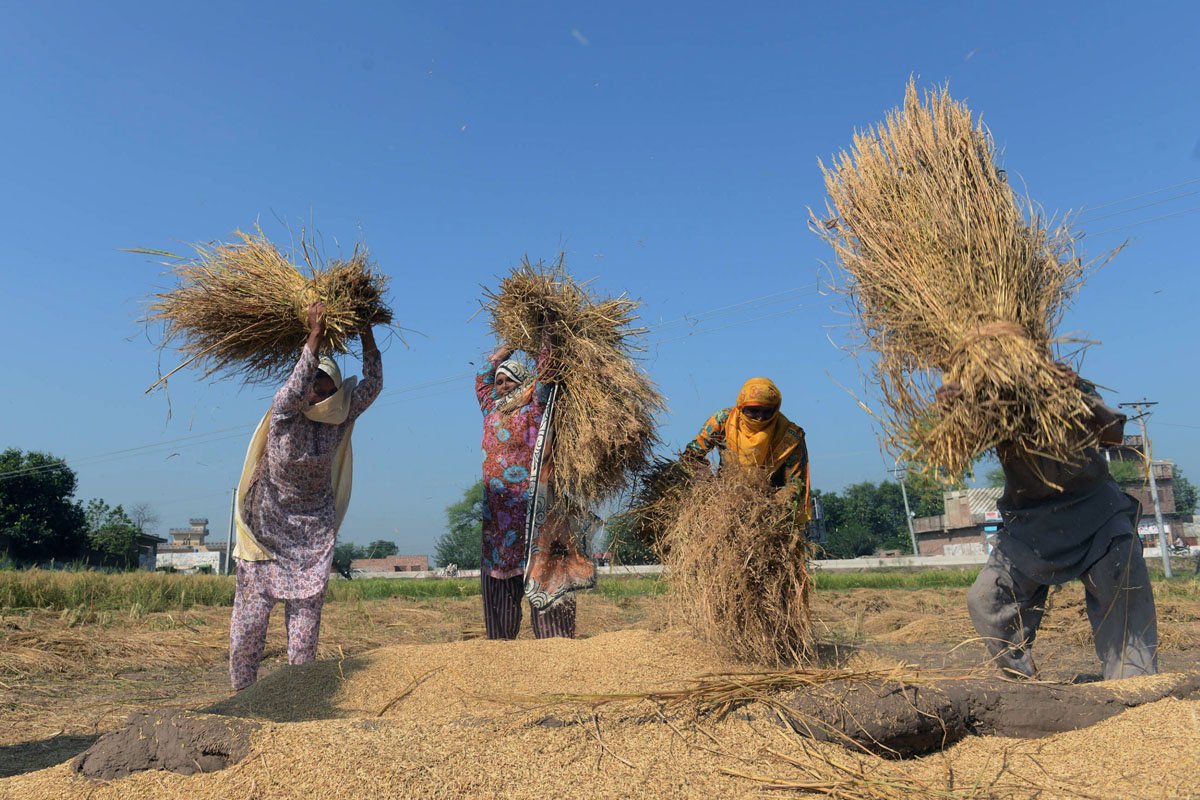 ---
ISLAMABAD:



For the Pakistan Muslim League-Nawaz government, urban interests are more important than the development of the agricultural sector, which contributes nearly 24 per cent of the gross domestic product (GDP) and accounts for half of the employed labour force.




In a recent development, Prime Minister Nawaz Sharif gave go-ahead to the Capital Development Authority (CDA) to shore up an estimated Rs150 billion by establishing a housing colony by razing Pakistan's premier research institute in the field of agriculture.

Read: Agriculture sector: Farmers suffer as crop prices remain low in markets

If everything goes according to the plan, a housing colony will be constructed near Rawal Lake, some 6km southeast of Islamabad in Zone-IV — a site where National Agriculture Research Council (NARC) is located.




Documents available with The Express Tribune suggest that CDA asked Ministry of National Food Security and Research (MNFSR) to setup a committee, "to ensure smooth transition of land [measuring 1,395.2 acres] from the ministry to the CDA, so that the plan could be materialised."

NARC is spread over an area of 1,395.2 acres (about 11,161 kanals) adjacent to Rawal Lake. The centre serves as a common platform for scientists working in different federal and provincial agricultural research centres.

The area houses physical facilities such as experimental fields and laboratories.

Concept plan

A preliminary survey, according to the documents, has been carried out by the CDA's Planning Wing. It came up with a concept plan that out of the 1,395.2 acres, some 1,250 acres could be used in developing a small sector with housing units over 625 acres, commercial activities on 60 acres and rest of the land would constitute open spaces, public buildings and for other future use.

Read: Agriculture sector: Dar stresses on food security

"With the passage of time, the subject area [where NARC is located] has become a hub of residential and commercial activities and agriculture research does not appear to be the foremost appropriate activity on this site," wrote the CDA chairperson with an additional note to assert his point stating that "the performance and actual research being conducted at this facility can be assessed by the government through relevant ministry or independent evaluation firm."

He also wrote about a recent "overwhelming" response the CDA received from investors when it sold out about 154 residential plots at Park Enclave located in close vicinity of the NARC."The site location is even more attractive than the Park Enclave where a one-kanal residential plot was sold for Rs17.5m," it reads.

The document suggests that the CDA intends to develop and sale out some 6,000 residential plots measuring one kanal out of NARC site that will generate and estimated revenue of Rs100 billion.

The authority also calculated another Rs30 billion could be generated by selling out commercial property on the site.

The land was leased out to Ministry of Agriculture for the establishment of the NARC on May 2, 1975 and its lease expired in 2005 and has not been renewed since.

The CDA has suggested that in the first phase, 100 acres where offices and official residences of NARC staff are located will be excluded from the plan but at a later stage after NARC is relocated, the remaining area will also be sold.

The CDA chairperson in his letter said that as initial approval for the plan had been taken from the prime minister and that now MNFSR ensure handing over possession of land to the CDA.

NARC achievements

A senior NARC official wishing not to be named told some 15 small research institutes are associated with the NARC.

He said that the NARC designed and produced quality equipment besides producing a number of research papers.

The CDA Planning and Design Member, Wasim Khan was not available for comments.

Published in The Express Tribune, June 15th, 2015.