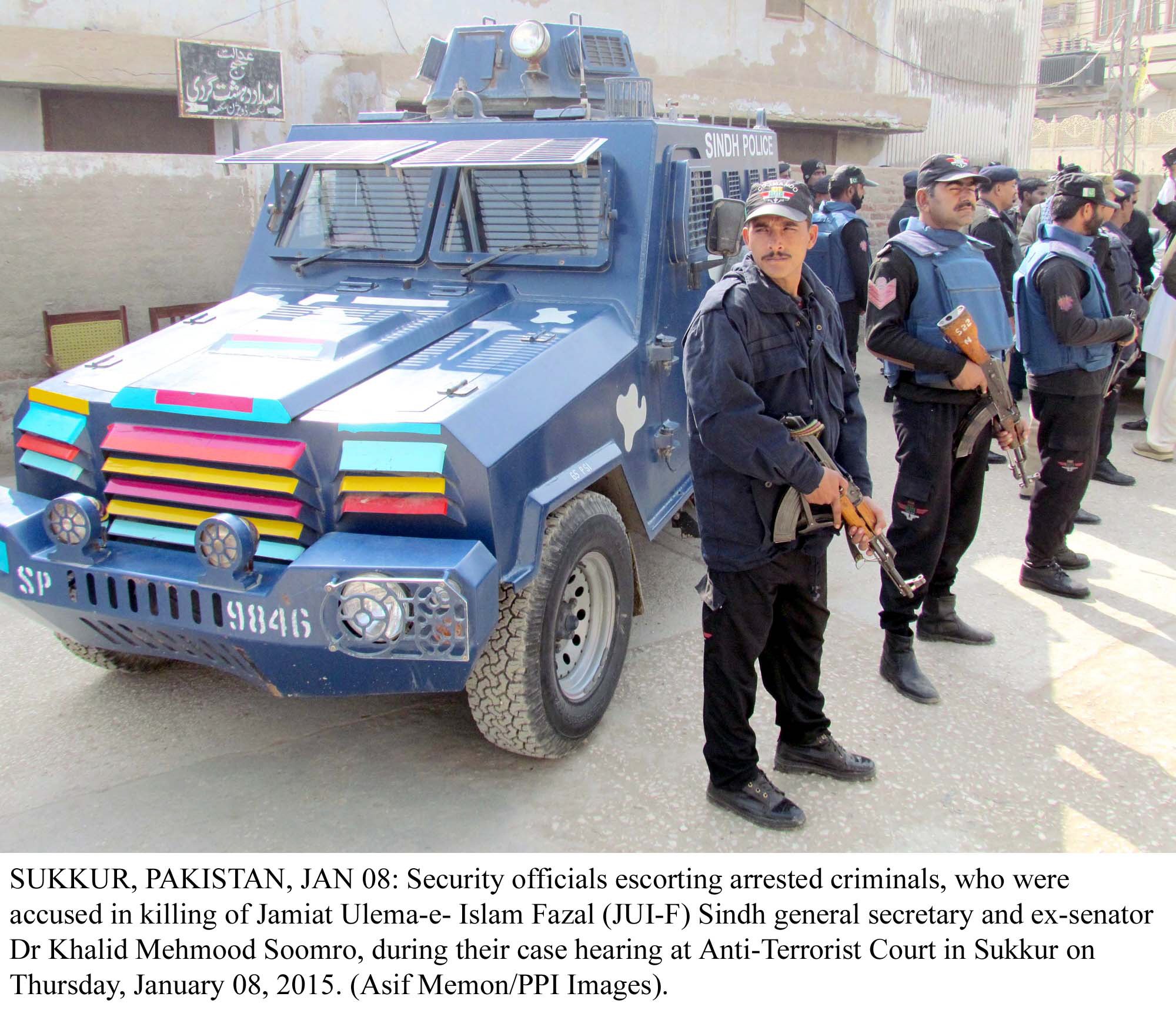 ---
HYDERABAD:


Two suspected robbers were shot dead in a police encounter after they broke into a house in Latifabad Unit 9 on Saturday.


According to B-Section SHO Malik Qamar Zaman, five robbers forced their way into the residence of transporter Tanveer Ahmed. They held the family hostage as they ransacked the rooms, looting cash, jewellery and mobile phones. However, the police were alerted by the neighbours and managed to arrive there. A chase ensued and the suspects were rounded up near a protective embankment of the Indus river. The SHO claimed that two of them, Deedar Jalbani and Yaqoob Qureshi, sustained gunshot wounds and died while their three accomplices managed to escape.
Jalbani carried head money of Rs500,000 for his capture, dead or alive. Meanwhile, Qureshi, who belonged to Shikarpur, was wanted in dozens of cases of murder, kidnapping for ransom, robbery and police encounters.
An FIR has yet to be filed for the incident.
Published in The Express Tribune, June 14th, 2015.