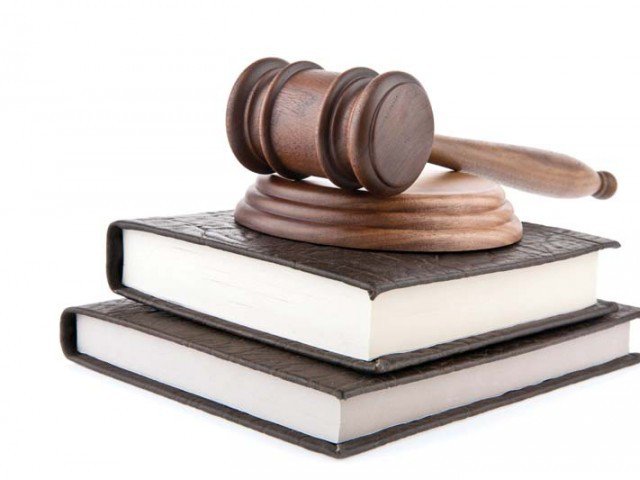 ---
PESHAWAR:



An accountability court has reserved its judgment regarding the summoning of six high-ranking officials in a multi-billion weapons scam case.




The verdict will be announced on June 18 by judge Muhammad Ibrahim Khan who heard detailed arguments on Saturday.

Following the Peshawar High Court's dismissal of two petitions and one review filed by National Accountability Bureau Khyber-Pakhtunkhwa, the bureau moved an accountability court to summon the six in the case pertaining to Rs2.03 billion embezzlement from a multi-billion rupee weapons procurement deal.

During the course of Saturday's hearing, NAB prosecutors told the court the six officials were part of the inter-departmental procurement committee and are accused of criminal negligence during the approval of a Rs7 billion contract to acquire weapons, ammunition and other equipment for K-P police.

The suspects include the then AIGP and former Frontier Constabulary commandant Abdul Majeed Khan, former AIGP operations Abdul Latif Khan, DIG Central Police Office Sajid Ali Khan, former DIG headquarters Muhammad Suleman Khan, the then AIG establishment CPO Kashif Alam and former DIG telecommunication Sadiq Kamal Orakzai.

Deputy Prosecutor General Muhammad Jamil told the court in a March 27 judgment, the Supreme Court had stated that a court can summon an accused whether a warrant is issued or not.

Special Prosecutor Daniyal Chamkani added the six people did not act to stop the embezzlement from the deal and are thus guilty of negligence on duty.

Upon hearing the arguments, the court reserved its judgment which will be announced on June 18.

Meanwhile an earlier order of the accountability court declared the status of these accused individuals neither highlighted nor defined as NAB's reference does not establish substantial grounds against them.

On June 4, the high court dismissed a review petition of the bureau seeking a direction to the accountability court to summon the officials in the case. On March 25, NAB's petition in this regard was dismissed for a second time.

The PHC had earlier dismissed a similar petition on September 11, 2014 which was filed against an accountability court interim order declining the request to summon the accused.

To the slammer

On June 6, the accountability court handed the first sentence in the long-standing case, granting 10 years of imprisonment to convict Akhtar Muhammad. He was charged with receiving a kickback worth Rs34.5 million from contractor Arshad Majeed against the promise of quashing the ongoing NAB enquiry.

Earlier, former chief minister and Awami National Party K-P President Amir Haider Khan Hoti's brother Amir Ghazan Hoti was acquitted by the court in the case. His relative Raza Ali Khan was released against a plea bargain of Rs224.5 million.

NAB filed the reference maintaining Rs2.03 billion was embezzled during the procurement of weapons during 2008-10.

Published in The Express Tribune, June 14th, 2015.
COMMENTS
Comments are moderated and generally will be posted if they are on-topic and not abusive.
For more information, please see our Comments FAQ