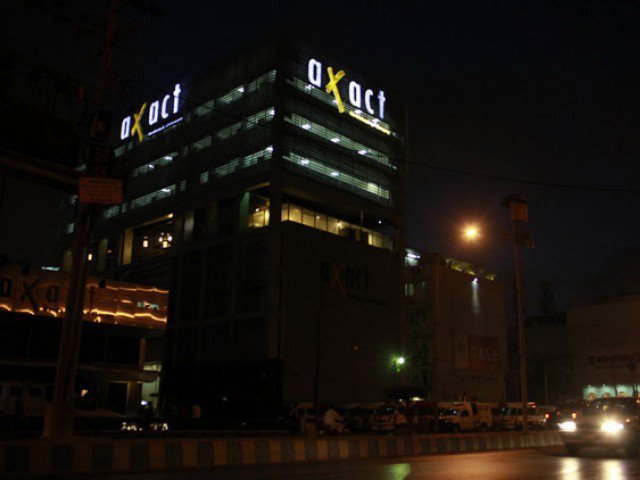 ---
KARACHI: The Federal Investigation Agency (FIA) informed a local court in Karachi that they recovered 2.2 million fake degrees during raids at the offices of 'diploma mill' Axact.

A supplementary challan submitted by the FIA to the court also named Axact CEO Shoaib Ahmed Shaikh's wife, Ayesha Shaikh, and Farhat Kamal as absconders.

On June 7, the FIA arrested 17 executives of the Axact Islamabad zone and registered a case against its CEO Shoaib Ahmed Shaikh, his wife Ayesha Shaikh, regional directors, managers and operators over their involvement in issuing fake degrees, doing fraud and money laundering.

Read: In Islamabad: FIA arrests 17 more Axact executives

The investigators said the accused represented fake local and international educational institutions and issued them fake degrees. They are also accused of money laundering.

During a late night raid at Axact offices on May 27, the FIA found hundreds of thousands of forged degrees and students ID cards from a secret office of the company in Karachi.

Piles of degree templates from different universities were seen stacked in rooms at the building, where The New York Times exposé said a worldwide, multimillion-dollar fake diploma empire was being run by Axact. The inquiry against the firm was ordered by Interior Minister Chaudhry Nisar Ali Khan a day after the article was published.

Read: 'Fake degree empire' collapses: Axact CEO nailed

Apart from the degrees, thousands of accreditation certificates and students cards were also found at the office.

The NYT report had accused the Karachi-based firm of not only issuing fake diplomas and degrees from a host of online universities but also running a bogus, parallel accreditation system, which in some instances even carried verifications from the US State Department with forged signatures of John Kerry.
COMMENTS (1)
Comments are moderated and generally will be posted if they are on-topic and not abusive.
For more information, please see our Comments FAQ