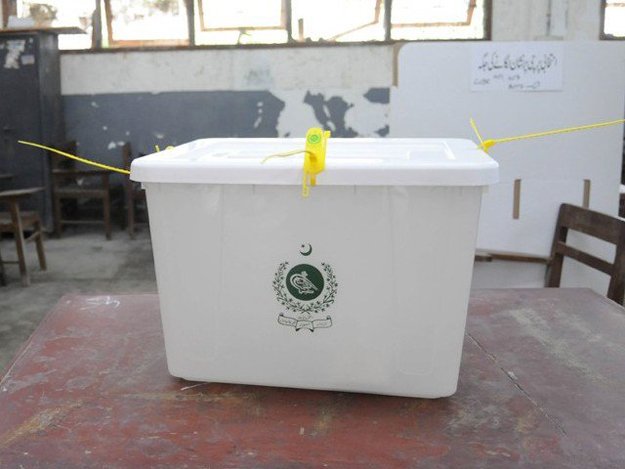 ---
ISLAMABAD: Four residents of the Islamabad Capital Territory (ICT) have petitioned the Islamabad High Court requesting that it restrain the federal government and Election Commission of Pakistan (ECP) from conducting local government elections in the capital till legal ambiguities are addressed.

Qamar Mustafa, Samina Arif, Muhammad Ashraf and Raja Shakeel Ahmed — through their counsel Mubeenuddin Qazi have challenged the April 27 interior ministry notification regarding demarcation and structure of the local government in ICT.

They have also requested the court to declare the delimitation process initiated by the ECP for local government elections in ICT illegal and unconstitutional until the ICT LG Act bill — yet to be passed by the senate — becomes law.

In the petition, Qazi has stated that Article 140-A of the Constitution does not empower parliament to legislate local government laws for ICT, as the article only mentions the provinces.

The article requires each province to establish a local government system, which the petitioners says cannot be deemed to be applicable to ICT, without the insertion of the terms "ICT" or "Federal Territory" through a constitutional amendment.

The constitutional amendments in Articles 140-A and 219-d as well as the Federal Legislative List do not empower the ECP to conduct elections as admittedly under Article 1 of the constitution, ICT is an independent federating unit separate from the provinces.

The interior ministry, despite being aware that the ICT LG Bill has not been approved by the Senate yet, has commenced the election process, undermining the authority of the Senate, as the bill has yet to be laid and deliberated upon, Qazi stated.

The Capital Territory Local Government Ordinance 1979 (CTLGO) as well as ICTLGO 2002 have also not been repealed yet, he said. They shall be deemed to be enforced continuously under Article 268 of the Constitution and have also been validated under 8th, 17th and 18th amendments, he added.

He said that the Supreme Court verdict on elections in Islamabad did not allow for hastily-conducted elections without introducing the necessary constitutional amendments.

Without removal of anomalies in the bill, approved by the national assembly in "unholy haste", elections if allowed to be held, would result in chaos and multiplicity of proceedings, the petition read.

After the lapse of the Delimitation of Constituencies Ordinance, the ECP cannot conduct the delimitation of the LG constituencies in ICT. "At present there is no valid law enabling the ECP to complete the process of delimitation," he stated.

The federal government is bound to provide the residents of ICT a sustainable, valid, and constitutional LG system, Qazi maintained. The absence of a legal mandate would provide an opportunity for the ruling party to scrap the results in case of a defeat, on the ground of invalidity and unconstitutionality of the process, he added.

Published in The Express Tribune, June 13th, 2015.