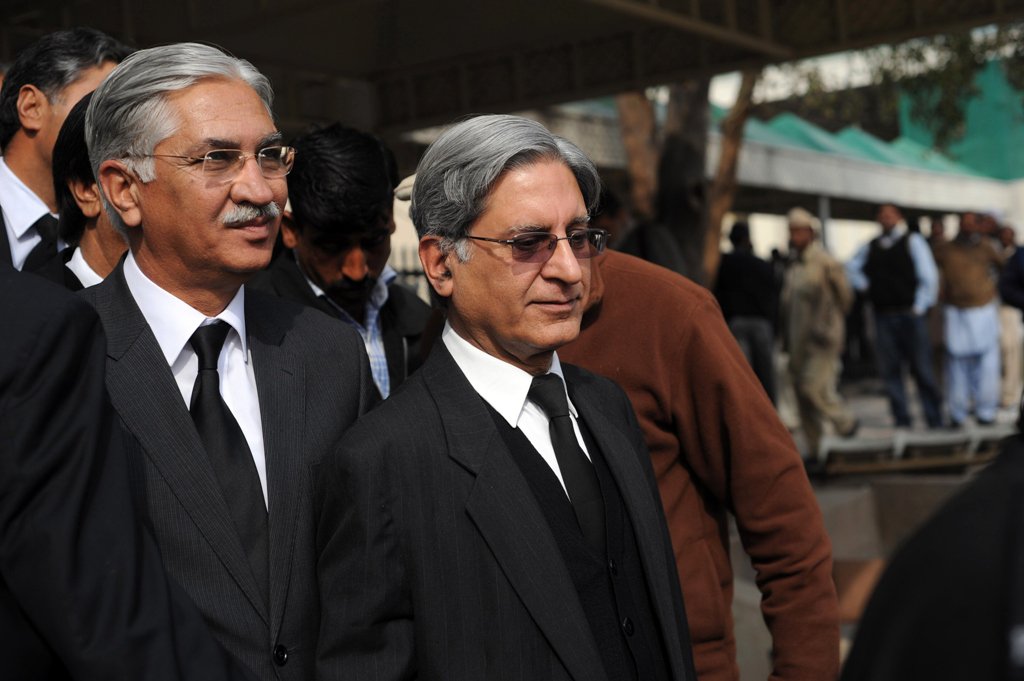 ---
ISLAMABAD: Political parties across the spectrum demanded an open investigation and transparency into claims made by director general of Sindh Rangers on illega­l racket­s in Karachi. 

Talking to reporters on Friday Pakistan Peoples Party (PPP) Senator Aitzaz Ahsan on Friday said that this claim should be backed by solid proof.

"On what grounds was this estimate made," Ahsan questioned, while talking to media outside Parliament House.

Read: Powerful patrons: Crime economy nurtures Sindh top dignitaries

He added that the Rangers and other security officials deployed in Karachi should investigate into this matter rather than making claims.

"A free and fair investigation should take place. The Sindh government is willing to cooperate," he said.

Read: Apex Committee meeting: 'Crackdown on financers, abettors of terrorists to begin soon'

Further, he said that the oil is smuggled from Balochistan to Sindh.

Earlier on Thursday, director general of Sindh Rangers, during the Sindh Apex Committee meeting said that an evil nexus of political leaders, civil servants and gang lords is involved in nurturing and sheltering organised crime and terrorism in Karachi.

Billions of rupees collected from extortion, land grabbing, targeted killings and rackets are flowing in to the coffers of some top personalities of the Sindh province, DG Rangers Major General Bilal Akbar said in the briefing.

PTI demands report be made public

Meanwhile, Pakistan Tehreek-e-Insaf's (PTI) Shah Mehmood Qureshi demanded the federal government make public the Rangers report public, Express News reported.

"The public has unanimously given their mandate against terrorism so it is high time that the government choke the financiers of such heinous acts and eradicate terrorism," said Qureshi.

Qureshi went on to add that it was the first time top government officials, businessmen and bureaucrats were named in a high-profile report by the Rangers.

In reference to Punjab budget, Qureshi expressed that the government should not expect to generate revenues and meet targets before making Karachi — the financial hub of the country -- a peaceful place for business.

Altaf lashes out 

Muttahida Quami Movement (MQM) chief Altaf Hussain on Friday lashed out at the army for interfering in issues relating to the police and civil administration, saying the army was only responsible for the protection of the territorial boundaries of the country.

Talking on the occasion of the 37th Day of Inception of All Pakistan Muttahida Student Organization (APMSO), MQM chief said that the allegations regarding hides of the sacrificial animals and Zakat posted by the Sindh Rangers were baseless and unfortunate. He said that he had been working to gather proof against the most corrupt people of the country and their source of income.
COMMENTS (32)
Comments are moderated and generally will be posted if they are on-topic and not abusive.
For more information, please see our Comments FAQ