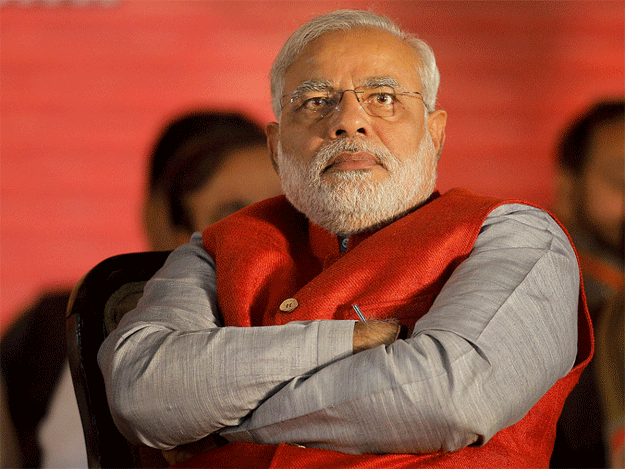 ---
ISLAMABAD: Despite late night consultations on Monday, the government's foreign policy wizards could not come up with a reaction to Indian Prime Minister Narendra Modi's latest allegation against Pakistan. However, the head of the bipartisan parliamentary panel on foreign relations denounced Modi for his assertions.

Modi, who had wrapped up a two-day visit to Bangladesh on Sunday, not only accused Pakistan of spreading terrorism in India but also admitted that India had played a part in the break-up of Pakistan in 1971.

The Foreign Office remained busy the entire day to respond to the allegations but the government could not decide to what extent Pakistan should react, a source told The Express Tribune.




Prime Minister's Adviser on National Security and Foreign Affairs Sartaj Aziz said Pakistan would soon give a "well-considered" response to Modi's allegations. He, however, did not give his own reaction, asking to "wait for the official response".

Islamabad is also mulling over how to respond to the controversial move by Bangladeshi Prime Minister Sheikh Hasina giving Modi a photograph of signing of the "historic instrument of surrender" of the 93,000 Pakistani soldiers to the India-Pakistan joint command in Dhaka in 1971.

Although the government is still weighing its options, National Assembly Standing Committee on Foreign Affairs Chairman Awais Leghari minced no words in condemning India's role in breaking up Pakistan in 1971.

"It is actually a confession from the state of India that it believes and has been pursuing a policy of breaking up countries in the past and persists to do so till date," Leghari told The Express Tribune on Monday.

He said he had convened a meeting of the parliamentary panel to discuss the implications of Modi's visit to Bangladesh and his latest allegation that Pakistan was spreading terrorism in India.

"The international community's bias is clearly visible in the fact that no one takes notice of whatever India does, including serious human rights violations and assisting insurgency in Balochistan," Awais lamented.

He said the Foreign Office should, take up the matter at international forums and summon the Indian high commissioner to register its protest.

Modi's statement is being seen as a part of the ongoing war of words between the two nuclear-armed neighbours. In the recent weeks, both the countries have accused each other of sponsoring terrorism.

While Pakistan is pointing fingers at RAW (Research & Analysis Wing) for spreading terrorism in the country, India is restating its allegations that Islamabad is doing little to prosecute the November 2008 Mumbai attackers.

Published in The Express Tribune, June 9th, 2015.