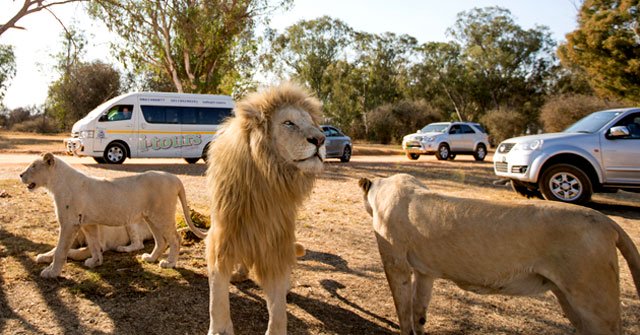 ---
JOHANNESBURG: A lion leapt through an open car window and mauled to death an American tourist at a privately-run game park just outside Johannesburg on Monday, a park official said.

"There was a car driving to the lion camp and the lion did come through the window and bite the lady," Scott Simpson, operations manager of The Lion Park venue told Talk Radio 702.

Read: Lahore photographer snaps lion moments before escaping attack

"The ambulance arrived quite soon, but the lady had passed away."




PHOTO: LION-PARK

The woman and another American tourist were travelling through the park, northeast of the South African city, with their car windows open.

The second tourist suffered injuries while trying to free the woman, the radio station reported.
COMMENTS (3)
Comments are moderated and generally will be posted if they are on-topic and not abusive.
For more information, please see our Comments FAQ