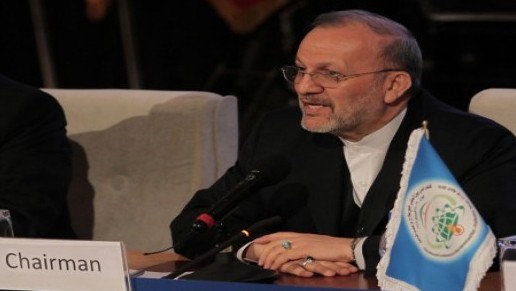 ---
TEHRAN:

Iran's Foreign Minister Manou-chehr Mottaki said it is time for the West to take steps and build confidence with Tehran.


Mottaki said this while speaking to reporters in Vienna after meeting UN atomic watchdog chief Yukiya Amano.

Earlier Iranian Foreign Minister Manouchehr Mottaki went into a meeting with UN atomic watchdog chief Yukiya Amano in Vienna on Sunday to discuss Tehran's nuclear programme and a stalled atomic fuel deal, the official IRNA news agency reported.

Mottaki was also to meet his Austrian counterpart to discuss the controversial issues, Iranian media said. Austria is one of the 15 UN Security Council members.

"In the meeting with Yukiya Amano, we are going to discuss different issues regarding the nuclear matter and also talk of the fuel swap formula," Mottaki said before entering the meeting at Tehran's mission in Vienna.

On his arrival in Vienna earlier Sunday, he said the fuel swap deal was on his agenda.

"We have been keeping the UN Security Council members updated regarding the swap," Mottaki was quoted as saying on Iranian state television website. "We will have more decisive and technical talks with Amano regarding the swap. Given the circumstances, the IAEA and its director general can play a more constructive role. We believe the fuel swap can create multilateral trust," he said.

Mottaki said he was "optimistic" and believed the discussion could lead to "acceptable results," according to state television website.

Last week Mottaki declared in Tehran that Iranian officials would hold talks with all 15 members of the UN Security Council regarding the fuel swap proposal.

The deal, brokered by IAEA last October, envisages sending Iran's stock of low-enriched uranium to Russia and France for conversion into fuel for a research reactor in Tehran. But the proposal has hit a deadlock following Iran's insistence that the exchange of the fuel be simultaneous and take place within the borders of the Islamic republic.