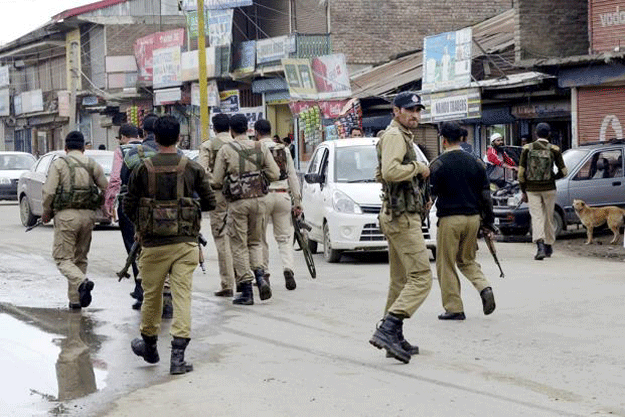 ---
SRINAGAR: Days after suspected militants attacked mobile stores in Indian Kashmir, a man was killed for failing to shut down a state-run telecoms tower on his property, police said Wednesday

Militants had ordered a shut-down of transmission towers belonging to the Bharat Sanchar Nigam Limited (BSNL) telecoms operator after police found illegal communication devices installed on them.

A police officer speaking on condition of anonymity said militants had been "using the network of transmission towers for their own communications" before their devices were detected.




Police said the gunmen barged into Ghulam Hassan Dar's home near Sopore town and shot him, ignoring his family's pleas for mercy.

"The militants asked him (Dar) why he restarted the cell phone transmission tower after they had ordered it shut," local superintendent of police Abdul Qayoom told AFP.

The shooting late Tuesday came a day after gunmen attacked a BSNL franchise, killing one employee and injuring three others.

Police and residents of Sopore, 45 kilometres northwest of the main city of Srinagar, said a hitherto unknown group named Lashkar-e-Islami had ordered that the towers be shut down.

Kashmir is divided between India and Pakistan, both of which claim the territory in its entirety.

Since 1989 several militant groups have been fighting Indian forces deployed in the heavily militarised region administered by New Delhi, seeking independence or a merger of the territory with Pakistan.

Tens of thousands, mostly civilians, have died in the fighting.

Violence in the territory has steadily declined during the last decade but armed encounters between militants and government forces still occur regularly.
COMMENTS
Comments are moderated and generally will be posted if they are on-topic and not abusive.
For more information, please see our Comments FAQ