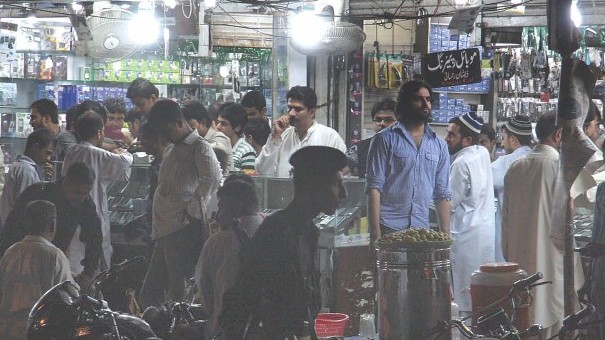 ---
ISLAMABAD: All government educational institutions remained closed on Saturday across most of Pakistan.

However, the All Pakistan Private School Management Association rejected the announcement to observe two holidays a week. Abrar Ahmed Khan, president of the association, while talking to The Express Tribune said that two holidays in a week would paralyse the education system, adding that it will restrict teaching hours and students' syllabuses will not be completed on time "The decision not to close private schools on Saturday is unanimous," Khan maintained.

Most people were unaware that Saturday was a holiday as the government notification was issued late on Friday night. The business community has agreed to cooperate with the government and shut down shops at 8pm. Water and Power Minister Raja Pervez Ashraf said that over 1,800 MW would be saved owing to energy conservation measures adopted by the government. He said that the recent steps would not help end unscheduled power cuts but would reduce scheduled load management by 33 per cent, adding that the government would ensure its decisions were implemented to the letter.

"I think the closure of markets can help the government conserve a bit of energy. This practice is also in line with global trends and markets worldwide are closed by 7 pm. The government's decision to close markets and main bazaars across the country by 8 pm will help greatly in conserving energy," said Engr. Umar Masoud, a leading entrepreneur and member of the BOAO Forum of Economic of Asia, China, in an exclusive interview with APP. Umar, who is the Managing Director of Euroconsult Pakistan, an international engineering company, says that the government's decision is a step in right direction.

"Throughout Europe, USA, Canada, and even in Latin America, markets are closed down by 7pm. However, drugstores, bakeries, and some other important shops are exempted," he added. Although Peshawar did observe a holiday on Saturday on account of a five days week announced under the National Energy Conservation Plan. In Peshawar, all government offices and bank branches remained closed on Saturday, however, a directive issued had said that government and private educational institutions are to remain open on Saturday and observe a six-day week.

The directive had asked all the Executive District Officers (EDOs) education across the province to ensure the attendance of students at schools. Courts also remained open on account of not having received a notice from the Supreme Court. The Lahore High Court and all its subordinate courts across the province will continue to observe a six-day week to clear the backlog of pending cases and to ensure prompt dispensation of justice to all. LHC spokesman said that this decision has been taken in the larger interest of the people.

The markets in Lahore remained partially closed as many shops in Liberty Market, Gulberg, Ichra, Model Town and other areas remained opened. Banks, schools - with the exception of some private schools - and offices remained closed. The duration of power outages has reduced to eight hours in the city and 10 hours in rural areas. However, some maintain that, "Pepco has reduced power outages only to convince people for early closures," said banker Sadeed Ather Malhi. Traders said that they were ready to close shops early provided the government reduced power outages.

"We are ready to close businesses in the wider interest of the nation," said Mall Road Traders Association General Secretary Qazi Aftab. Quetta Electricity Supply Company (Qesco) is still carrying out six to eight hours of power cuts daily while its duration varies in the districts ranging from 14 and 16 hours. Most of Quetta observed a holiday on Saturday yet there was no letup in power cuts. In Karachi, only banks and a few government offices were shut. Almost all markets in the city were open and business was being conducted as usual. Private education institutions also remained open.
COMMENTS
Comments are moderated and generally will be posted if they are on-topic and not abusive.
For more information, please see our Comments FAQ