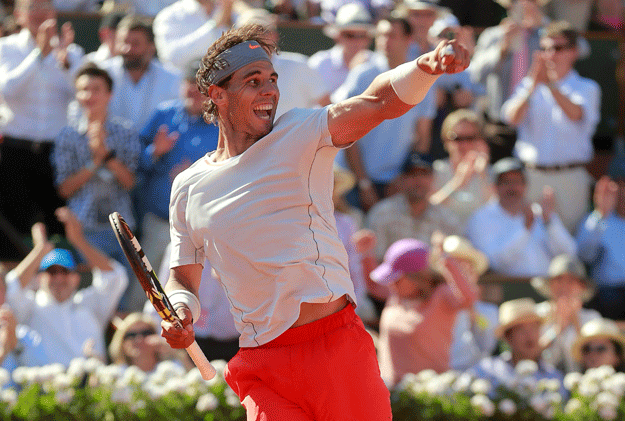 ---
Predicting Rafa Nadal's downfall as he prepares to try and win a record-extending 10th French Open title is disrespectful to the Spaniard, double Roland Garros champion Maria Sharapova said on Friday.

For the first time in the build-up to the tournament Nadal has failed to win a claycourt title in Europe, his best result being a defeat in the final of the Madrid Masters against Briton Andy Murray this month.

"Everyone expects so much of Rafa at this time of the year. An individual loses a few matches, someone who's won this event, what is it nine times, I believe?

To put so many question marks, I almost think it's a little bit disrespectful," former world number one Sharapova of Russia told a news conference after the French Open draw ceremony.

READ:Tennis: Nadal picks up honour from Spanish Prime Minister

"He's an incredible champion, and he has no reason to be here doing it again, and his will and motivation to keep doing it and to keep proving to himself that he can do it again is pretty remarkable.

"It's actually been a little bit sad, because if I was in his shoes I'd be a pretty accomplished and satisfied player. Here he is just grinding away and proving everyone wrong. I think that's pretty respectful."

Fourteen-times grand slam champion Nadal, who has struggled to rediscover his top form after injury and illness last year, was handed the toughest route in Friday's draw.

He could have to beat Bulgarian Grigor Dimitrov, world number one Novak Djokovic of Serbia, Murray and 17-times grand slam champion Roger Federer, in that order, to win his 10th Roland Garros title in 11 years.