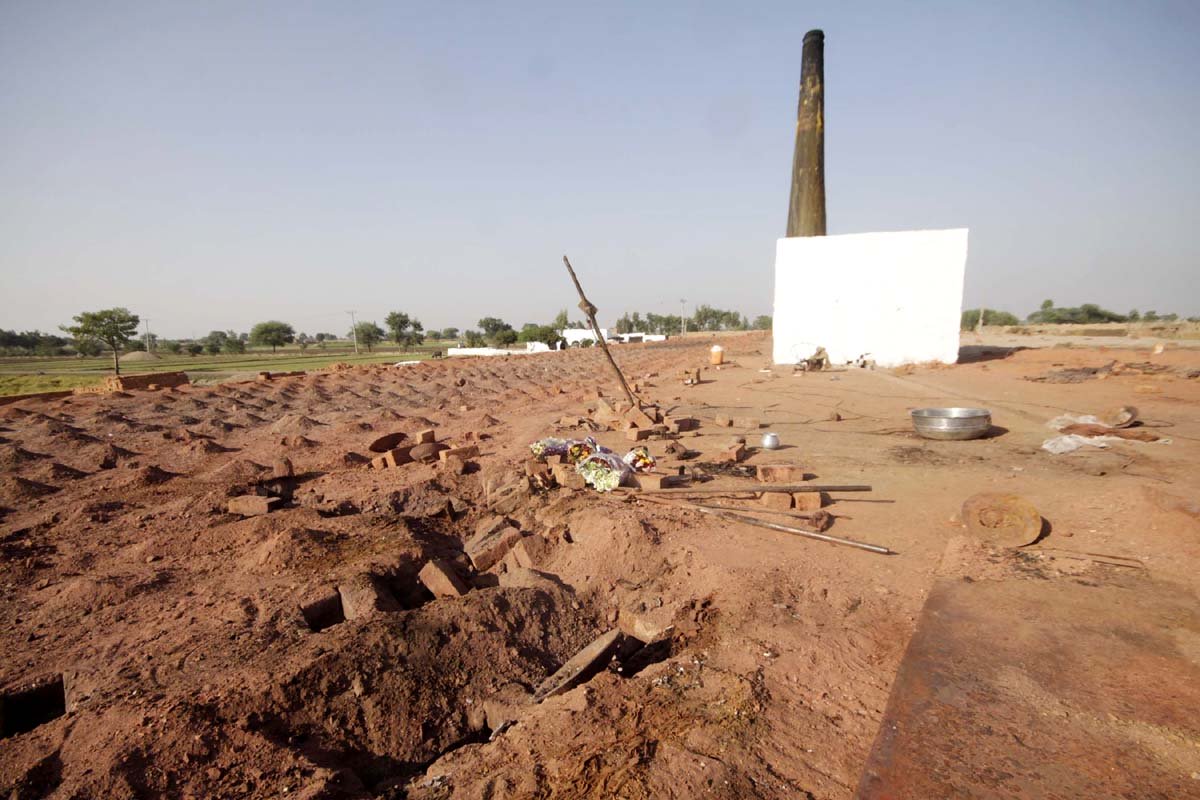 ---
LAHORE: An anti-terrorism court (ATC) framed charges on Thursday against 106 people accused of lynching a Christian couple in Kot Radha Kishan last year. ATC judge Haroon Latif has also summoned 32 prosecution witnesses for today (Friday).

On November 4 last year, a Christian couple, Shama and Shehzad, were beaten to death by a mob over blasphemy allegations and then thrown into the furnace of a brick kiln.

A mob of hundreds of charged locals, who were gathered through loudspeaker announcements, had captured Shama and Shehzad Masih in the presence of police officials.

The main suspects Yousaf Gujjar, Harris Bashir and others burnt the couple alive, also in the presence of police officials.

When the court read out the charges on Thursday, the accused denied them. They told the court that they were innocent and that they would defend themselves during the trial.

Police had brought to court all the accused, including the brick kiln's owner Yousaf Gujjar, Tajammul Hussain, Arsalan, Muhammad Aslam, Allah Rakha, Harris Bashir, Waqas Bashir and Atique.

Police submitted a challan declaring them guilty. The court distributed case copies among all the accused. They were provided with statements and documents under section 265 (Supply of copies of statements and documents to accused).

The counsel for the accused told the court that the police had also implicated some passers-by and guests in the case.  The challan was prepared by the joint investigation team, comprising Kasur SP Investigation Syed Nadeem Abbas, CIA Kasur DSP Raza Abbas, DSP Sheikhupura Asghar Ali Gujjar, Kasur Special Branch Inspector Ashfaq Hussain Kazmi and investigation officer Maqbool Ahmed.

Sub-Inspector Muhammad Ali, ASI Abdul Rasheed and other police officials were riding a patrol vehicle on Adda Manga Road when they received information that a mob had gathered at Yousaf Gujjar's brick kiln in Chak No 59 and were torturing a Christian couple.

The challan said that when the police reached the scene they found 500 to 600 people gathered there. The policemen said they had tried to bar the mob from damaging the brick kiln's roof that they were removing to throw and burn the couple alive, but they were beaten up by the mob.

Published in The Express Tribune, May 22nd, 2015.