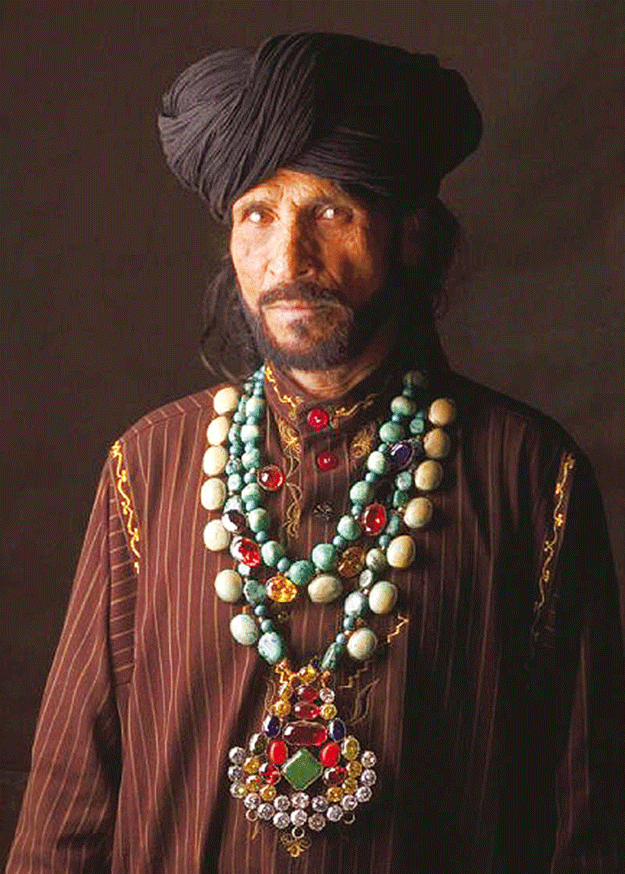 ---
LAHORE:



With bright tassels whirling around his instrument, he thumps his foot on the floor to create a mystical beat, and blows us away with every single note. Saeen Zahoor,  of Ik Alif fame, is no stranger to us and the heights he has reached over a matter of few years makes one curious about his incredible genesis. "I've no idea when I was born. I just know that Pakistan and India were united at that time and I opted for singing after seeing a dream at the age of five," Zahoor tells The Express Tribune without disclosing what that dream actually was. Zahoor started off by playing the Ek tara under the mentorship of Ustad Ronaq Ali, before heading out off his ultimate destination: the shrines. Highlighting the importance of performing at shrines for Sufi singers, he said, "The actual place for Sufi singers are shrines because there are chances that a faqeer or darwaish will go astray if he comes out in public."




Although he was applauded for his performances at shrines, Zahoor shot to fame by showcasing his inimitable talent on Coke Studio. This opened up doors for him in the international market and he ended up performing in the UK, Canada, Japan, Ireland, India and Norway, among many other countries.

He claims he loves to perform in Pakistan and India the most because the two countries are very passionate  about Sufi music. Popularly known for colourful kurtas, anklets and tons of beads, Zahoor credits a 'sticking to his roots' approach for his unmatched success. "I never deviated from my path and just focused on Sufiana Kalam. Other singers at shrines didn't make it big because they forgot their mission by adapting western styles and that's why they are still at darghas and I've seen the whole world," he said.




Zahoor lent his vocals for the film West Is West and also worked on the soundtrack of Khuda Ke Liye in 2007. His upcoming ventures include a few with Indian musicians. Apart from that, he also teaches music to one of his four sons, so that he can take the family tradition forward. Besides music, he is involved in peeri faqeeri and has thousands of followers in Pakistan and a few in Tokyo, who he has influenced to convert to Islam.

After the success of Ek Alif, Noori and Saeen Zahoor went on a tour to Oslo where, according some Norwegian media outlets, "Saeen took all the chicks." Is his fan following really turning out to be that of a much sought-after rockstar?

"Yes, women, especially foreigners, are attracted more towards my performances but there is no place for materialism and females in a Sufi's life. They are all like my daughters".

Until Coke Studio happened, Zahoor's financial situation wasn't any different from other underprivileged Sufi singers at shrines but now he is earning well and resides at the Chungi Amer Sadhu area of Lahore.

"I don't think, I've changed after getting popular because Ektara is still in my hands and I won't leave it for anything."

These days, he is focusing more on musical events because he has to look after the expenses of his session players and also his grandsons.  Expressing gratitude, he says, "I've no other wish as God has already given so much to me. Shrines in Pakistan are rich with talent but require the attention of concerned authorities".

Published in The Express Tribune, May 22nd,  2015.

Like Life & Style on Facebook, follow @ETLifeandStyle on Twitter for the latest in fashion, gossip and entertainment.
COMMENTS (4)
Comments are moderated and generally will be posted if they are on-topic and not abusive.
For more information, please see our Comments FAQ