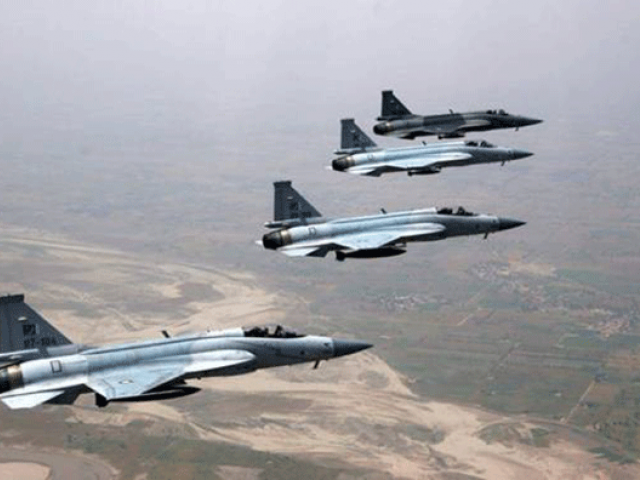 ---
NORTH WAZIRISTAN: In air stirkes conducted in North Waziristan's Data Khel area on Wednesday, 13 suspected militants were killed by security forces while five hideouts were destroyed, Express News reported. 

Earlier on Friday, 17 suspected militants, including foreigners were killed while three hideouts were destroyed when security forces conducted air strikes in the Shawal area of North Waziristan.

Read: 44 militants killed in North Waziristan, Khyber air strikes

As per the ongoing operations Zarb-e-Azb and Khyber-I search operations are carried out frequently in attempts to eradicate terrorism from the country.

Just last month, sources alleged that Operation Zarb-e-Azb might expand to Balochistan to fight Baloch insurgents.

On April 30, five months into the military operation in the troubled spots of the Khyber tribal region, the military claimed a 'huge success' after 'intense fighting' that left 27 terrorists dead.

Read: Operation Khyber-II: 27 militants killed in fresh Tirah fighting

The Khyber-II operation was launched in mid-October last year following reports that some militants had fled the ongoing military offensive in North Waziristan Agency to seek shelter in the strategic Tirah Valley of Khyber Agency.
COMMENTS
Comments are moderated and generally will be posted if they are on-topic and not abusive.
For more information, please see our Comments FAQ