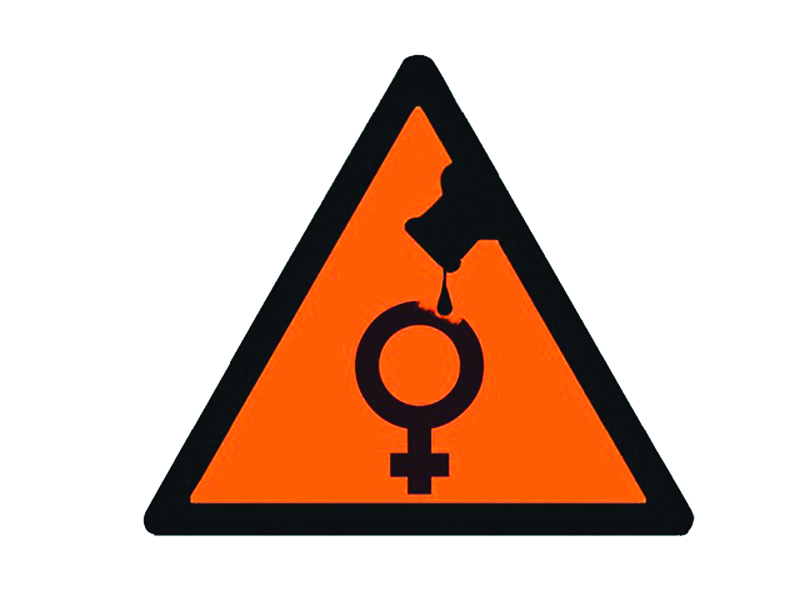 ---
KARACHI: If you want answers, you must ask questions. A seminar held at the Ziauddin University on Monday set out to persuade people to raise their voice for the victims of acid attacks in Pakistan.

"Discussing and taking a step forward is a better means of effective communication, rather than simply organising seminars and workshops," said Jameel Syed, a teacher of communication studies at Ziauddin University.

The seminar, organised by final year students of the Institute of Communication and Media Studies (ICMS), aimed to bring to the fore the lives and lost faces of acid attack victims. The talk titled, 'Torn identities', was part of their final-year project.

"It is time to raise our voice and get a view of the perpetrators, why they do what they do and what they get from committing such heinous crimes," said Syed. For the academic, it was equally important to understand the psyche behind such crimes.




"We as a society have become so apathetic that if an issue arises, we protest for two days and then forget about it," said the professor. Speaking about the lack of understanding of mental health problems in Pakistan, Syed said: "The same person who consults a doctor for a fever and flu will shy away from going to a psychiatrist because people will think he is mentally ill". In a majority of the cases of acid attacks, the perpetrators are mentally disturbed or faced by various cultural pressures, he explained.

Photojournalist Insiya Syed shared her experience of doing a story on an acid victim who lost her identity but lives a normal life today. "When I first met her, I immediately knew who she was because of her scars and marks," she said, explaining the stigma associated with acid attack victims.

She was of the opinion that one should not sympathise with the victims; what they need is to make them normal and inclusive in social activities. Insiya asked the audience comprising students, teachers, parents and jounalists whether they had any acid attack victims in their friends' circle. "I cannot see a single hand raised. That is the mentality we need to change."

Speaking about the psyche of criminals, psychiatrist Hameeda Jhangda said they enjoy watching someone die or suffer in front of them. "We are lacking in education and awareness; discrimination between men and women is the root of this problem," she said.

"We have objectified women according to the demands of our society," lamented Jhangda. "I would never let my son marry someone who doesn't look beautiful but will force my daughter to marry a guy who is ugly but rich. This is where our thinking is lacking," she concluded.

Published in The Express Tribune, May 19th, 2015. 
COMMENTS
Comments are moderated and generally will be posted if they are on-topic and not abusive.
For more information, please see our Comments FAQ