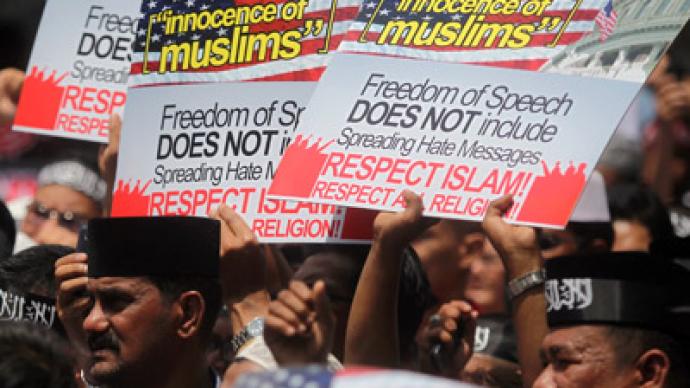 ---
SAN FRANCISCO: Google Inc should not have to remove an anti-Islam film from its video sharing website YouTube because a woman complained that she had been duped into performing in a sacrilegious film, a US appeals court ruled on Monday.

In a case widely followed for its potential impact on the entertainment industry, an 11-judge panel of the 9th US Circuit Court of Appeals in San Francisco said that an injunction that had prohibited Google from broadcasting the film should be dissolved.

The 9th Circuit opted to rehear the case after an earlier three-judge panel opinion had ordered Google to take down the controversial film "Innocence of Muslims." The film, billed as a trailer, triggered anti-American unrest among Muslims in Egypt, Libya and other countries in 2012. When YouTube and Google refused to remove clips of the movie, it prompted many Muslim countries to block the website from being accessed, including Pakistan.

Read: Google ordered to remove sacrilegious film from YouTube

The plaintiff, actress Cindy Lee Garcia, had objected to the film after learning it incorporated a clip she had made for a different movie, which had been partially produced.

The case raised questions on whether actors included in a production may, in certain circumstances, have an independent copyright on their individual performances. Several organisations, including Twitter, Netflix and the ACLU, filed court papers urging the 9th Circuit to side with Google.

Representatives for Google and Garcia could not immediately be reached for comment.

Read: Anti-Islam film: Protests reverberate across Muslim world

The film had sparked outrage across the Muslim world with rallies, some times violent, in many countries from Egypt to Bangladesh. The protests also coincided with an attack on US diplomatic facilities in Benghazi that left four Americans dead, including the US ambassador to Libya. For many Muslims, any depiction of the Prophet (peace be upon him) is considered blasphemous.

Garcia said she had received death threats due to the film. But the 9th Circuit on Monday said Garcia's argument "would enable any contributor from a costume designer down to an extra or best boy to claim copyright in random bits and pieces" of a movie.

"In this case, a heartfelt plea for personal protection is juxtaposed with the limits of copyright law and fundamental principles of free speech," the court wrote.