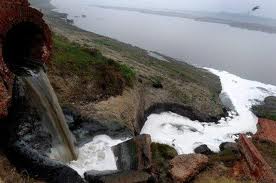 ---
KARACHI: Waste water is a resource that can be a lucrative source of income for the private sector if they choose to work on it. In all the megacities around the world, there has been a paradigm shift in the role of the city government, said urban planner and engineer Farhan Anwar.

He was speaking at a seminar on waste management at the Institute of Engineers Pakistan convention centre on Saturday. "The city government's role is now more of a facilitator, while the private sector is coming in as service providers," he said.

Sharing his experience from a project in which a less developed area of Karachi was able to cut down on their waste production by recycling, Anwar said that there was a need to work on community-based projects. "By composting and vertical farming, the locality was able to reduce its waste production since a major part of the waste was reusable," he said.

Touching on the topic of waste water management, Atif Mustafa, an associate professor and co-chairperson of the NED University's environmental engineering department, suggested alternatives to the current centralised waste management systems in the city. He briefed the audience about the system of constructed wetlands, which is a simple earthen area with emergent plants that are able to sustain saturated conditions. The effluent is made to pass through this earthen area and water can be treated in this way.

"The existing waste water systems can be accommodated for the constructed wetlands. As the water passes through the primary effluent stage, it can be made to pass through constructed wetlands and finally disinfectants can be added," he said, adding that not only is the mechanism less expensive because of the use of local materials but it also guarantees high pathogen removal. Mustafa disclosed that at present, the three treatment plants in the city had a combined treatment capacity of 12 per cent. "Over the years, Karachi has experienced vertical expansion but as far as water and solid waste management is concerned, there has been no additional planning for these constructions."

The director of planning and development at the Karachi Commissioner Office, Syed Muhammad Shakaib, said that 27 agencies were working in solid waste management in the city but even they were not aware where the waste was going. He was of the view that without community participation, 100 per cent solid waste management cannot be ensured. "We can also adopt the 'pay as you throw' model, similar to the one practiced in America. Only this can put pressure on people to recycle waste instead of throwing it out," he suggested.

Published in The Express Tribune, May 18th, 2015.