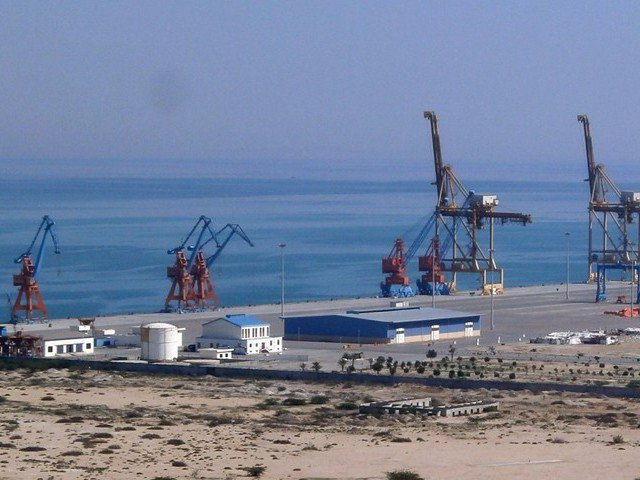 ---
Situated on the same coastline but separated by less than 200 kilometres, Gwadar and Chabahar are both Baloch towns but the former belongs to the Pakistani Balochistan and the latter to the Iranian one. So as seaports belonging to two separate but neighbouring countries, the two are physically too close for comfort as competing seaports. More so because both are located almost at the mouth of the Strait of Hormuz through which pass about 35 per cent of the world's sea-borne oil shipments and 20 per cent of the oil traded worldwide. More than 85 per cent of these crude oil exports go to Asian markets — Japan, India, South Korea and China.




The geopolitical implications of these two upcoming seaports in such close physical proximity are enormous as their respective sponsors, China and India — two regional rivals — could either step on each other's toes while competing, sending the region into an economic tailspin or cooperate for achieving the potential of the Asian century. The rivalry between India and Pakistan could also muddy the seawaters in the region in case the two try to turn competition into confrontation. However, the Chinese presence in the equation is likely to help avert such a crisis. Just as India wants to build up Chabhar to open up new trade routes and economic exchanges through Iran and northward, China wants to build up Gwadar to open up trade routes and economic exchanges through Pakistan and northward back to China. The main reason India wants to develop Chabahar is to allow itself easier access to Afghanistan (where it has fostered close security cooperation and economic interests over the years) and Central Asia, an access that Pakistan ostensibly for its own security reasons, has consistently denied to India by refusing to let it use Pakistani territory for transit to and from Afghanistan.

India, Iran and Afghanistan have signed an agreement to give Indian goods, heading for Central Asia and Afghanistan, preferential treatment and tariff reductions at Chabahar. A strategic partnership between India, Iran and Russia is intended to establish a multimodal transport link connecting Mumbai with St. Petersburg, providing Europe and Central Asia access to Asia and vice versa. India and Iran are also discussing building a gas pipeline between the two countries along the bed of the Arabian Sea to bypass Pakistan, using the Chabahar port. Both countries are pondering the delivery of natural gas produced in Turkmenistan with Indian assistance to north Iran while the Islamic Republic will send natural gas from its southern deposits to Indian consumers. India has also finalised a plan to build a 900km-long railway line from the Bamiyan province of Afghanistan to the Chabahar port. New Delhi has already spent $100 million on building a 220-km road in Nimroz province of Afghanistan. The road will be extended to Chabahar. Further Indian investment on Chabahar has been held up pending the finalisation of a nuclear agreement between Iran and the US.

No such stumbling block is in the way of Chinese investment in Gwadar, the nearest warm-water seaport to the landlocked, but energy-rich Central Asian republics and landlocked Afghanistan. The Gwadar Port is expected to start operating full steam by the end of 2015. It is owned by the Gwadar Port Authority, a public sector entity, and operated by a state-run Chinese firm — China Overseas Port Holding Company. China has both financed and constructed the port because it opens up a route for transporting Middle East oil by a 3,000km-long land route from the Gwadar port to Kashgar, the northwestern Chinese city. Oil from the Middle East is to be unloaded at Gwadar and transported to China by rail and road. China is building the much talked about economic corridor costing around $12 billion connecting Gwadar to China's Xinjiang via roads, railways and pipelines to transport oil and gas. This would also act as a bridge for China's planned maritime Silk Route meant to link more than 20 countries as part of a trans-Eurasian project.

Published in The Express Tribune, May 18th,  2015.

Like Opinion & Editorial on Facebook, follow @ETOpEd on Twitter to receive all updates on all our daily pieces.
COMMENTS (13)
Comments are moderated and generally will be posted if they are on-topic and not abusive.
For more information, please see our Comments FAQ