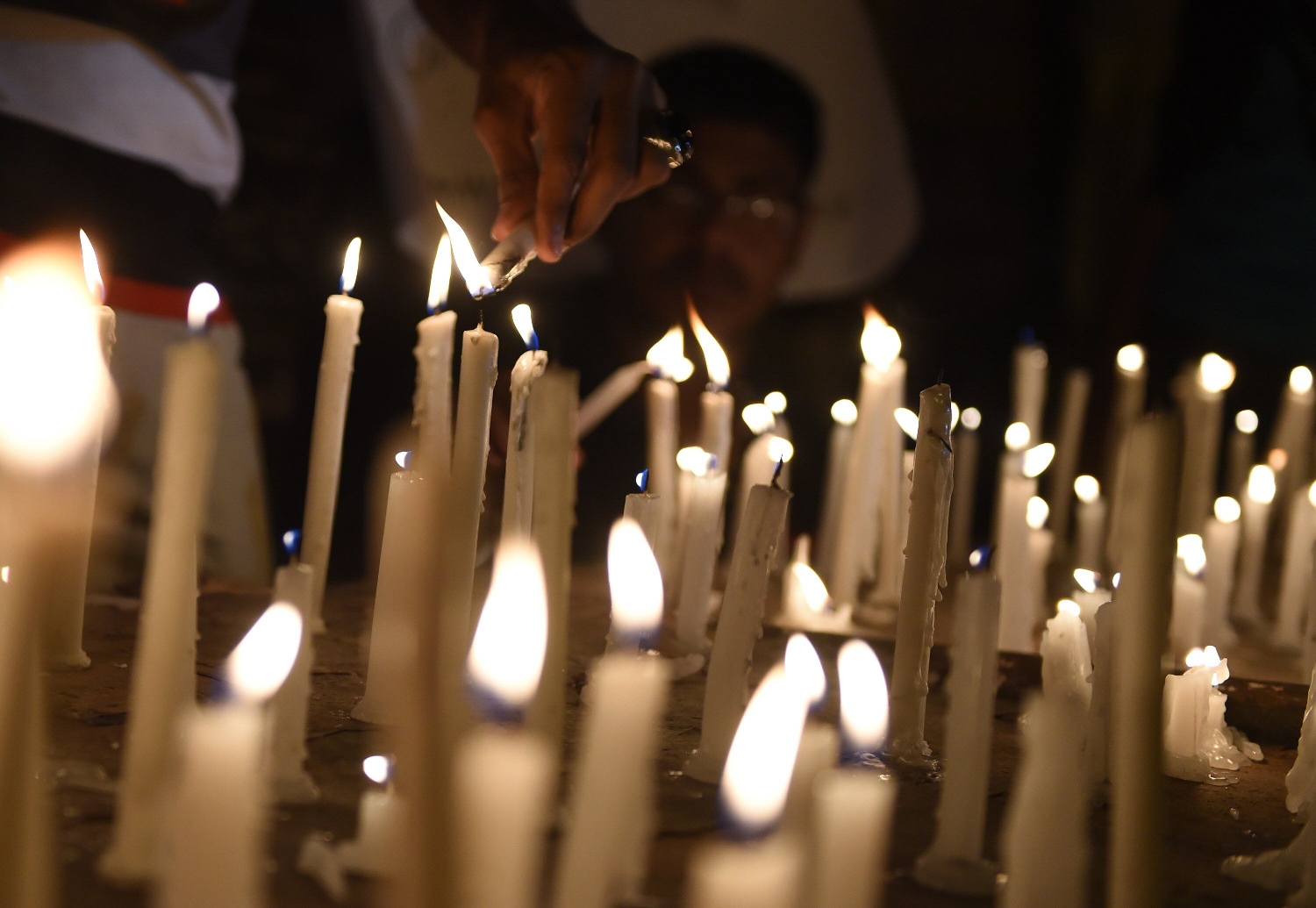 ---
KARACHI:



The Sindh government announced that a day of mourning will be marked today  across the province to mourn the deadly attack on a bus carrying Ismaili passengers.




"The [Pakistan Peoples Party] PPP and the Sindh government are equally saddened by the loss of 43 lives," said information minister Sharjeel Inam Memon. "The terrorists involved in the incident will be taken to task."

Muttahida Qaumi Movement (MQM) chief Altaf Hussain also announced that a day of mourning will be marked in the city to express solidarity with the victims. In a press statement, Hussain appealed to traders, transporters and school owners to suspend their activities on the day and announced that the party will observe a day of mourning.

He said that terrorist organisations Taliban and Islamic State were behind the attack. He criticised how the police and Rangers have conducted raids in most Muhajir-populated areas but never searched those madrassas in the city that are training militants.




He further urged the people of Karachi to form committees in their neighbourhoods and get formal training from private institutions to combat terrorists. "The Sindh chief minister and the prime minister should inform the public about what obstacles they are facing in maintaining law and order in the city," he demanded. "Otherwise, they should resign."

Moreover, religious and nationalist parties of Sindh, traders and the legal fraternity condemned the killings.

The Qaumi Awami Tehreek, Sindh High Court Bar Association, Hyderabad, Goods Transport Association, Grain, Seed, Oil and General Merchant Association and Anjuman Tajran-e-Sindh called for a day of mourning to be marked today.

All Karachi Tajir Ittehad chairperson Ateeq Mir also announced that all businesses will remain shut on Thursday. "All markets will uphold black flags in mourning of the tragic incident," he said.

Jamiat Ulema-e-Pakistan, Sindh Taraqqi Pasand Party and other nationalist parties of Sindh also condemned the gruesome attack and expressed condolence and solidarity with the bereaved families.

Published in The Express Tribune, May 14th, 2015.