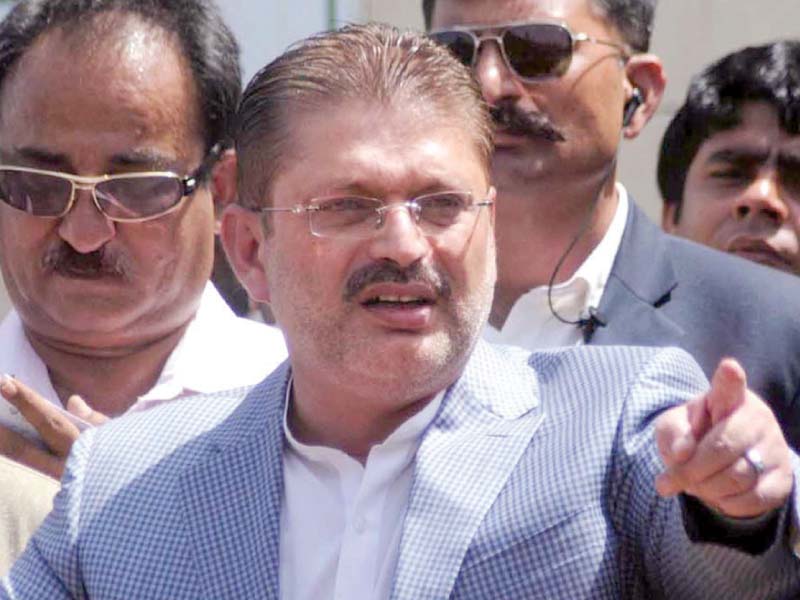 ---
KARACHI: Sindh Information and Local Government Minister Sharjeel Inam Memon said on Monday that Zulfiqar Mirza has been struggling for his own gains not for the cause of Sindh or Pakistan.

Talking to the media outside Sindh Assembly, Memon said that "The Badin Sugar Mill is being auctioned on the directives of Sindh High Court. The provincial government has nothing to do with it."

He said that the Sindh government would not let anyone disrupt the law and order situation and appealed that the apex court take suo moto action against Mirza who not only attacked police and harassed officers, but forced traders to shut their businesses. "If the Supreme Court can take notice of PPP candidate for provincial assembly Waheeda Shah for harassing and torturing polling staff then why isn't such action being taken against Mirza," he questioned.

The minister condemned the derogatory language used by Mirza against PPP leadership, provincial ministers, MPAs and MNAs and said, "We are democratic people and cannot use such abusive language," he said.

When asked about action against Mirza, he said, "He has started challenging the writ of government. If he continues violating the law the government will take action against him."

He appealed to the electronic media not to telecast the insulting words used by Mirza and said the latter also harassed citizens with his armed private and illegal guards. "There is no haram in keeping private guards, but law does not allow anyone to harass people in the name of security," he said.

Published in The Express Tribune, May 12th, 2015.