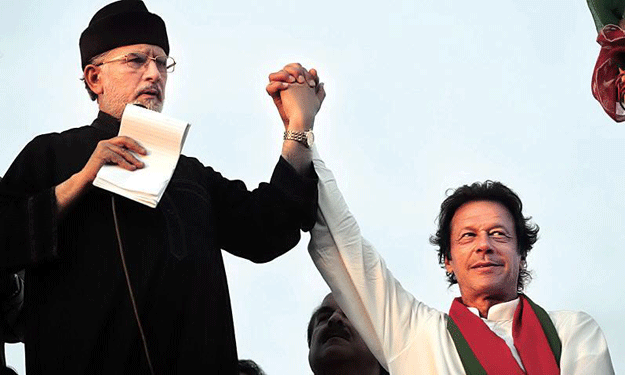 ---
LAHORE:


The Pakistan Tehrik-i-Insaf had accepted the results of the general election of 2013 to ensure continuity of constitutionally-mandated government in the country.

If needed, the PTI would join hands with the Pakistan Awami Tehrik in its campaign against the 'corrupt system', PTI's Mahmoodur Rashid said on Monday. He was speaking at a seminar arranged by the Pakistan Awami Tehrik on the second anniversary of 2013 general elections.  He said had the PTI decided to reject the election outcome the Pakistan Muslim League-Nawaz led government would have been unable to stay in power for more than a couple of months in 2013. Rashid accused the caretaker governments of masterminding rigging of the election. Jamaat-i-Islami's Fareed Paracha regretted that the election commission had operated under the influence of some politicians. "The difference between elections in Pakistan and India is that in India the election commission acts without political interference," he said. Former minister Sardar Asef Ali referred to incidents of violence against minorities in Kot Radha Kishan and said their leaders must be regretting their decision in the 1940s to support the movement for Pakistan.


Published in The Express Tribune, May 12th, 2015.