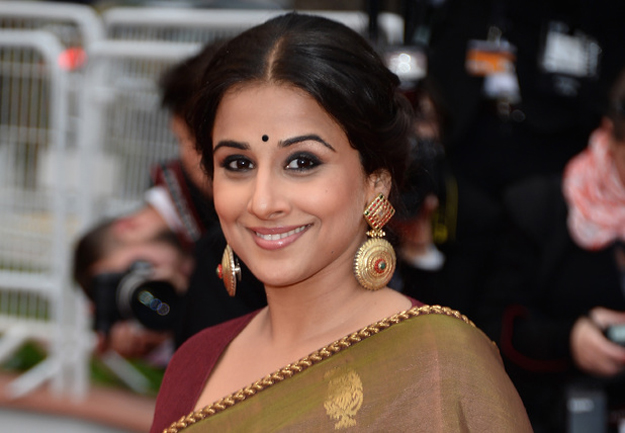 ---
Dirty Picture actress Vidya Balan reveals that she was considered bad luck and labelled 'jinxed' in the film industry because all her initial projects were shelved.


Speaking at the ongoing 'Women Economic Forum' in Goa, Vidya revealed how her parents were against her joining the Indian film industry at first, but eventually became supportive in her journey of becoming an actor.

Read: Vidya Balan maintains silence on Benazir Bhutto biopic 


PHOTO: MYINFOLINE

"My family had the perception of cinema being a big bad world. I told my parents that I will do one film and then quit. I got signed for a Malayalam film but it was soon shelved," shared the star.

"Later there were about three films that I was part of which were again, shelved. I was labelled jinxed. I was thrown out of one of the films because of that," revealed the actress at the forum.

Vidya Balan's initial struggle in the film industry had a silver lining when her parents who had initially opposed her choice, now wanted at least one of her movies completed.


PHOTO: HDWALLPAPERS

The 37-year-old was going through a rough phase during that time and was shooting a song for a band where she met Pradeep Sarkar (director of Parineeta) who offered her the film. Her initial thought was that this film would soon be shelved like her previous ventures.

Read: 10 Bollywood couples who did not get a "Happily Ever After"

"I met Pradeep Sarkar during shooting of Euphoria(band) who offered me a role in his film... I said 'kitne aye kitne gaye' (so many came and went) I did not believe him initially but eventually agreed to do Parineeta with him," she recalled.


PHOTO: BIGMOVIE

"When I was growing up, I did not like my name because it was old fashioned. Every alternate girl had that name," said Vidya.

"It was much later that I began to appreciate the name my parents gave me... I started liking it when a guy told me that Vidya is such an old world name and you are an old world charm," confessed the actress.

"Only two things have held me together throughout; my family and my faith. I am irreligious. I don't pray to a particular god but I pray to a supreme God. I am eternally optimistic. I know that if the sun goes down it has to come up," she added.


PHOTO: KHALEEJTIMES

"I thought I was the best actor ever born. Parineeta convinced me. For someone who wanted one complete film, it was a big deal," she said.

"But suddenly I received criticism and there came a stage where everything I did or did not do was being criticised. I was completely confused," Vidya said.

She has been criticised for her weight and dressing, but she refuses to let it get it to her and remains true to herself, all that criticism only served to make her work hard.

Read: 13 Bollywood songs that make every woman (and some men) cringe


PHOTO: DECCANCHRONICLE

Vidya Balan has been successful in delivering roles and characters which are highly loved and praised by the audiences. She is one of the few Indian actors who has shown the strength of women empowerment through her movies.

The Dirty Picture star, will be seen next in Mohit Suri's upcoming romantic drama film, Humari Adhuri Kahaani.