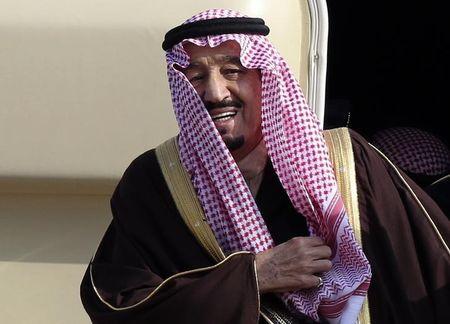 ---
WASHINGTON: Saudi King Salman will not attend a summit hosted by President Barack Obama next week that seeks to shore up wavering trust and influence from Gulf leaders.

A statement by Saudi Arabia's embassy in Washington said Sunday that Crown Prince Mohammed bin Nayef would lead the Saudi delegation to the summit.

The king's son, Deputy Crown Prince Mohammed bin Salman, will also attend.

Six Gulf Cooperation Council leaders are due to visit the White House on Wednesday and attend the summit at the Camp David presidential retreat the next day.

Washington and the Gulf nations are expected to discuss a new set of security initiatives in the Middle East.

The United States is keen to allay Gulf fears that the US is increasingly disengaging from a region riven by conflict, and that Iran could still develop a nuclear bomb under an international accord currently being finalized with the Gulf's long-time rival.

Saudi Foreign Minister Adel al-Jubeir said Salman would miss the summit "due to the timing of the summit, the scheduled humanitarian ceasefire in Yemen and the opening of the King Salman Center for Humanitarian Aid," according to the embassy statement.

Jubeir "reiterated King Salman's commitment to achieving peace and security in Yemen and his eagerness to the speedy delivery of humanitarian aid to the brotherly people of Yemen," it added.

After more than six weeks of Saudi-led air strikes, Yemeni rebels said they would respond "positively" to ceasefire efforts and their allies accepted a US-backed truce plan.

Riyadh has offered a five-day humanitarian truce from 2000 GMT Tuesday.

Saudi Arabia said its ceasefire offer is conditional on the rebels reciprocating and not exploiting it for military advantage.

More than 1,400 people have been killed since late March in the conflict, according to the United Nations.

Aid agencies have called for an immediate ceasefire in a statement signed by 17 organizations.
COMMENTS
Comments are moderated and generally will be posted if they are on-topic and not abusive.
For more information, please see our Comments FAQ