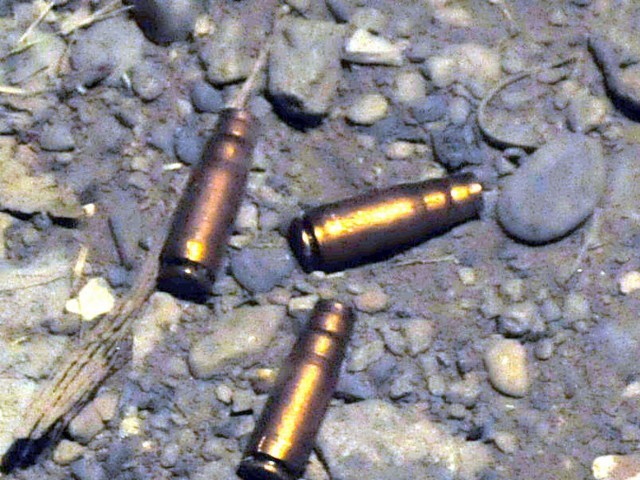 ---
LAHORE: Two young boys playing in Nishter Town were injured by a bullet shot by a marksman, hired by the Health Department, to kill a stray dog on Thursday.

Nishter Colony police said the Health Department was carrying out an operation to kill stray dogs in the area when a bullet shot from a 0.12-bore gun went through a dog and hit two boys. The boys received minor injuries and were given first aid, police said. Their families did not file a complaint against anyone, police said.

Public Health District Officer Shabbir Hussain said they were working on a campaign to kill stray dogs in the city. He said the department's teams are supposed to administer poison to stray dogs in residential areas and use bullets in other areas. He said a routine operation was underway when some children from a nearby squatter zone gathered to watch. One of the bullets went right through a dog and injured the children, he said. "The boys were running behind the team… they only received minor injuries and were alright after getting first aid."

He said the district Health Department had appointed a retired army man as a marksman to shoot stray dogs. He said he had a licence for the weapon.

Published in The Express Tribune, May 8th, 2015. 
COMMENTS
Comments are moderated and generally will be posted if they are on-topic and not abusive.
For more information, please see our Comments FAQ