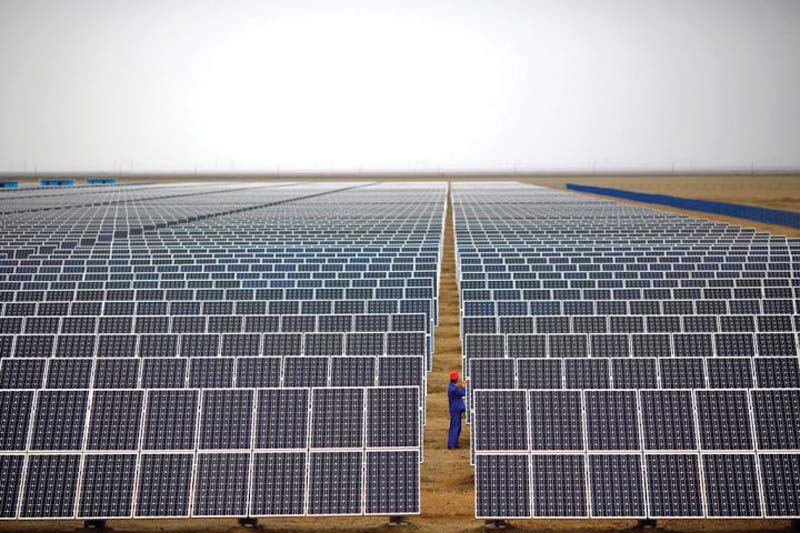 ---
LAHORE: A 100 megawatt (MW) solar energy project is being inducted into the national transmission grid on Tuesday (today). Prime Minister Nawaz Sharif will preside over the induction ceremony. Chief Minister Shahbaz Sharif, too, will be present.

The Qauid-i-Azam Solar Park has been completed at a cost of $131 million in one year.

"The project was scheduled to be completed during the first quarter of 2014. However, it was delayed after the Chinese firm granted the contract failed to fulfill the criteria during the due-diligence process carried out by Punjab government," an energy department official said.




The Punjab government had announced plans to establish the Qauid-i-Azam Solar Park over an area of 10,000 acres in Bahawalpur district. The Qauid-i-Azam Solar Park Company was then registered with the Securities and Exchange Commission of Pakistan.

In October 2013, a BS-19 Pakistan Administrative Services officer, Najam Ahmad Shah, was appointed chief executive officer of the company. The company invited expressions of interest for the project. As many as 12 companies applied for pre-qualification. Three of these were shortlisted. Chinese company, Tbea, was then awarded the contract.

"The government invested $131 million in the project. The machinery was imported. The construction has been completed and is in the commissioning process," Shah said. He said that the project was completed in 12 months, which was less than the benchmark fixed by the NEPRA. "The project was financed by Punjab government and a commercial bank. Ground breaking of the project was held last year on May 9," Shah added. He said that it would improve the provincial share in electricity allocation.

Published in The Express Tribune, May 5th, 2015. 
COMMENTS (15)
Comments are moderated and generally will be posted if they are on-topic and not abusive.
For more information, please see our Comments FAQ