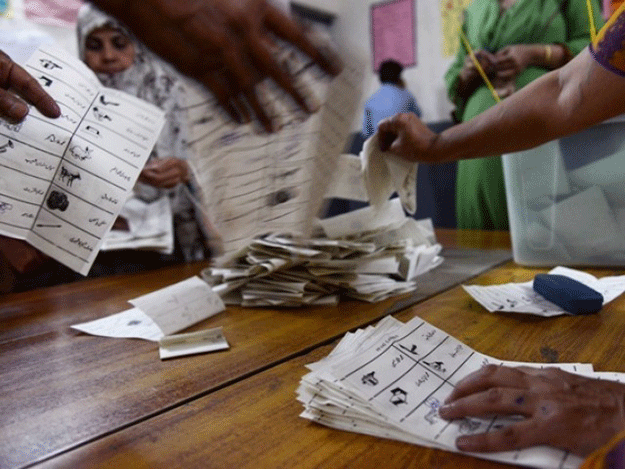 ---
ISLAMABAD:



The Judicial Commission of Pakistan (JCP) has sought names of Pakistan Bar Council (PBC) as well as provincial bar councils' representatives to replace departing members of the commission.




Sources revealed to The Express Tribune that as the two-year tenure of superior bar councils' representatives as member of the JCP has ended last month, the commission's secretary Tahir Shahbaz has written letters to the PBC and other provincial bar councils for nominating lawyers as new members of the commission.

Earlier, Dr Khalid Ranjha and Yasin Azad remained members of the JCP for two years each.

A member of the PBC said that a special meeting of the apex body of lawyers will be convened this month to nominate its new member, adding that as the Asma Jahangir group dominated the bar council, therefore, they will nominate any senior lawyer with a majority.

However, he stated that Yasin Azad, Akhtar Hussain and Muhammad Ramzan Chaudhry are favourites for the nomination.

Meanwhile, the sources further said the JCP secretary has also decided to seek explanation from advocate general Balochistan regarding the nomination of new members of the commission.

An insider claimed that a controversy has emerged between two rival groups in Balochistan bar council as one lawyers' group has nominated Muhammad Sharif as new member of the JCP and the commission has issued a notification of his appointment but other rival group, headed by Kamran Murtaza, has raised objection over his nomination.

Kamran wrote a letter to the JCP secretary to inform that the nomination of Sharif is done without the approval of the whole body, therefore, the notification of his appointment should be withdrawn. After receiving his letter, the commission's secretary has decided to seek explanation from AG Balochistan Nazimmudin Baloch regarding the prevailing situation, the sources said.

Kamran Murtaza told The Express Tribune that their rival group has made the nomination without having a majority and misled the JCP secretary. Therefore, criminal action should be taken against the lawyers responsible.

He stated that the AG Balochistan has decided to convene a meeting of the provincial bar council's body regarding the nomination of a new member on May 9.

Additional judges SHC

Similarly, Chief Justice of Pakistan Nasirul Mulk has summoned a meeting of the JCP on May 11 to consider confirmation of four additional judges of the Sindh High Court.

The names of the judges are: justice Amir Raza Naqvi, justice Syed Saeeduddin Nasir, justice Muhammad Iqbal Kolhoro and justice Shahab Sarki. These judges were appointed as additional judges for one year.

The legal experts say that under the Constitution, the commission's meeting may be held without the participation of the representatives of the bar councils.

Published in The Express Tribune, May 2nd, 2015.
COMMENTS
Comments are moderated and generally will be posted if they are on-topic and not abusive.
For more information, please see our Comments FAQ