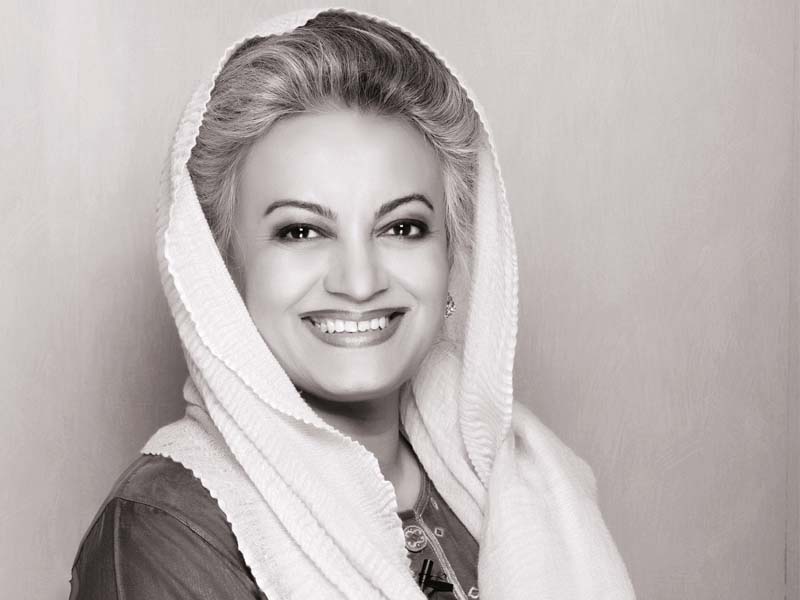 ---
What sparked your interest in the beauty industry in Pakistan?

Being a single parent, I wanted to make something of myself and set an example for my children. The beauty industry is something my father introduced me to, given that it was 1980 and the career options for women were very limited. I started from a single salon in Karachi and today Depilex is an empire.

With growing competition in the beauty industry, how do you manage to keep Depilex at par with other salons?

Being a pioneer in the field and with over 34 salons across Pakistan, Depilex has always been at the forefront of innovation and setting trends. Its success has now led me to the next step: launching my own make-up products.

What influenced you to come up with MM Make Up, the halal cosmetic range?

The halal make-up industry is well established in Europe and South East Asia and we felt that it is now time that one of the largest Muslim countries in the world got its own halal make-up line as well. Our main aim is to focus on using chemical-free products, made via ethical practices and having a range that is plant-based.

What inspired you to start the Smile Foundation to help acid victims?

In 2003, I was locking up my office one night when a woman stopped me and insisted that I help her. After she took off her veil, I saw that she was without a face! Her husband had thrown acid on her and helping her was my first step towards establishing the Depilex Smile Again Foundation (DSF).

Victims often lose hope after their attacks. How do you manage to revive their confidence and rehabilitate them?

To me, DSF is a platform for survivors of acid and kerosene oil. It exists for them to come out of terrible situations and try to change their lives for the better. One of the main aims of DSF after giving our patients reconstructive surgery is to teach them a skill and find them jobs so that they can become independent and contribute to society.

You have been honoured with the President's Pride of Performance Award. How does it feel to have your good deeds recognised?

I am a very patriotic person and for me having my efforts recognised nationally by the government was a very proud moment. Pakistan is a beautiful country at the brink of change in every industry. Although it is frustrating at times, I believe that we, as a nation, will come out of it stronger than ever. It is up to us to do whatever we can to help.

Any advice to young women aspiring to enter the beauty industry?

Always seek knowledge in whatever field you choose; it's never late to further your skill set.

Masarrat Misbah

Make-up artist / entrepreneur / philanthopist 

Published in The Express Tribune, Ms T, May 3rd, 2015.