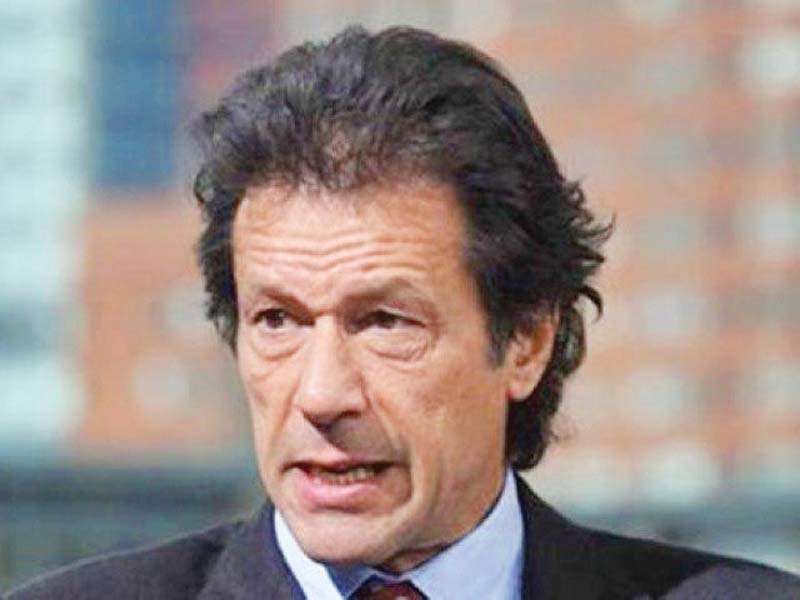 ---
ISLAMABAD: In a fresh attempt to dissolve the election tribunal, Pakistan Tehreek-e-Insaf chief Imran Khan asked Justice retired Wajihuddin Ahmed on Thursday to step down on the grounds that he was violating party discipline by holding meetings after dissolution of the tribunal. 

Imran wrote a letter to Justice (Retd) Wajihuddin Ahmed on April 29, saying proceedings of the tribunal after its dissolution "will not be recognised as valid."

In his letter, the PTI chief also said that in its recent meeting, the tribunal had earned adverse comments of the media for the party.

"Following the notification dated April 24, for dissolution of the election tribunal of the party, I have been informed that you convened the meeting of the erstwhile Tribunal on April 27 and continued with the proceedings," the PTI chairman wrote in his letter.

"This, you would appreciate, is against the party discipline and shows the party in bad light as is apparent from various adverse comments in the national press."

"If you had any reservations with regard to notification you could have sent your representation to me rather than act in a manner prejudicial to the interests of the party," the letter continued to add.

The PTI chief said that any proceedings conducted by Wajihuddin after dissolution of the tribunal cannot and will not be recognized as valid.

"I am also very surprised that in spite of my earlier intimation to you about certain renegade individuals with dubious background, you have chosen to invite them to your proceedings. Shafqat Mehmood, a senior member of the core committee, wrote to you raising questions about the authority and validity of the Tribunal and its decision which you chose to ignore and failed to share with the other recipients of your normal communications," it added.

"I would therefore, call upon you to stand down and not conduct meetings of the erstwhile Tribunal forthwith," the letter said.

Earlier on Saturday, Justice Wajih had responded to the chairman's notification that dissolved the tribunal saying: "Under judicial norms, a part-heard matter cannot, administratively, be taken away while a judge or judges are hearing it."

"The chairman wanted either the tribunal should travel to Islamabad for dispensing justice at the doorsteps or hear him through video conferencing. The tribunal did not oblige," his response added.

The retired Justice compared Imran's actions to military dictators like Ayub Khan, Ziaul Haq and Pervez Musharraf for their illegal and unconstitutional decisions to seek a subservient judiciary.

"Have we ourselves changed rather than changing Pakistan for the better?" Justice Wajih questioned.