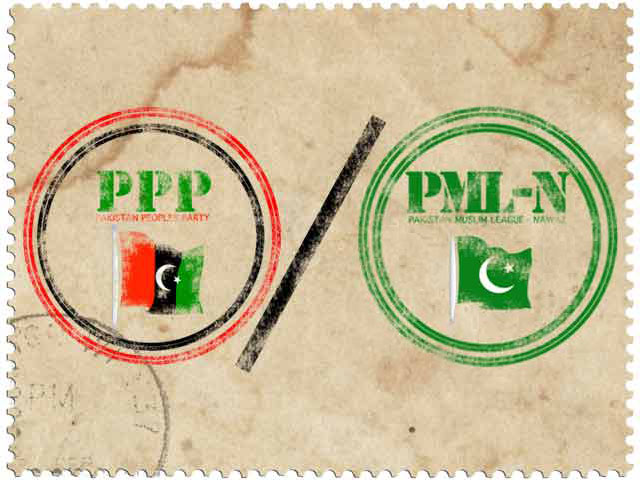 ---
GILGIT:



Pakistan Muslim League-Nawaz lashed out at former federal information minister and PPP leader Qamar Zaman Kaira for criticising the appointment of Barjees Tahir as the governor of Gilgit-Baltistan (G-B).




As federal minister for G-B and Kashmir Affairs, Tahir was handed the additional charge of governor in February by Prime Minister Nawaz Sharif, replacing Pir Karam Ali. "As governor [of G-B], Kaira held the civil administration hostage during the 2009 elections to get favourable results," said PML-N G-B President Hafizur Rahman while addressing a press conference at his office in Gilgit on Tuesday.

"It was a one-man show when Kaira was the governor with a handpicked election commissioner in place," said Rahman. "Now there is an independent chief election commissioner and a caretaker government for administrative matters."

Rahman alleged Kaira helped register thousands of bogus votes in G-B LA2 constituency to ensure his 'blue-eyed boy' triumphed. The PML-N regional chief was making a direct reference to the computerised electoral list prepared recently which removed more than 20,000 voters counted from the same constituency in the last elections. About the new governor, Rahman said the recent appointment was based on a formula agreed upon by all parties before the release of the election schedule.




On Monday, Kaira had accused the PML-N central government of planning to rig the elections, adding Tahir's appointment was a step in that direction. Addressing a gathering, he reminded Nawaz Sharif of PPP's support during the PTI sit-in. He said it was his party that saved the day for the central government.

PPP's woes continue

Further miseries have piled onto the PPP as two of its senior leaders in G-B have refused to contest elections on party tickets.

The latest development is considered yet another dent in the credibility of the party which has seen mass defections in the past few weeks.

Former senior minister Muhammad Jaffar has refused to contest elections on a PPP ticket, an insider told The Express Tribune. "The bone of contention is the leadership of PPP's regional president Mehdi Shah," he added.

According to sources, a delegation of PPP leaders, including Khursheed Shah and Qamar Zaman Kaira, tried to convince the disgruntled Jaffar. However, they had little success as the senior figure was unyielding in his stance. Jaffar believed Mehdi Shah was responsible for the "annihilation of PPP in G-B".

In Gilgit, Justice Jaffar Shah also reportedly refused to accept the PPP ticket after he had been offered the same by Khursheed Shah. Jaffar Shah served as a judge from 2009 onwards for three years in the G-B Supreme Appellate Court before making his comeback to politics. Before becoming a judge, he was president of PPP's regional chapter.

In Nagar Valley, PPP has decided to award a ticket to newcomer Javed Hussain, thus ignoring senior leader and former finance minister Muhammad Ali Akhtar. The decision has irked Akhtar who has reportedly decided to contest elections as an independent candidate – something that could cost the PPP dearly.

Meanwhile, PPP leaders such as Khursheed Shah were in Hunza valley on Tuesday to bolster party workers. According to sources, some workers were not ecstatic over seeing their leaders and chanted slogans against them.

The situation was controlled by local leaders including Wazir Baig.

Published in The Express Tribune, April 29th, 2015.
COMMENTS (3)
Comments are moderated and generally will be posted if they are on-topic and not abusive.
For more information, please see our Comments FAQ