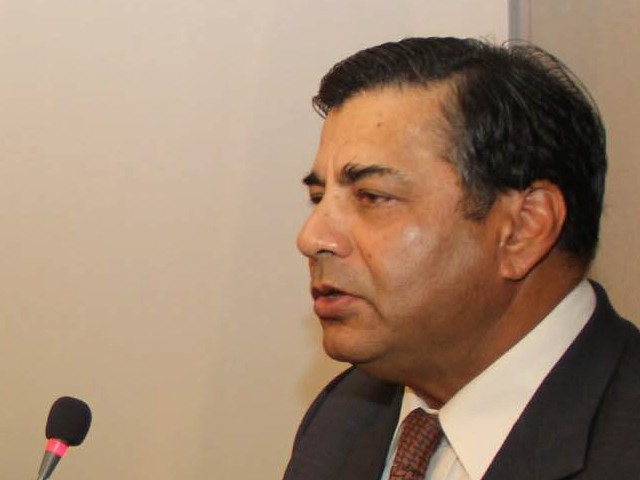 ---


India's high commissioner to Pakistan has said his country is not threatened by the $46-billion economic corridor between Pakistan and China, as an economically-strong Pakistan would bring regional stability.



"India has no worry over the construction of Pakistan-China Economic Corridor as an economically-strong Pakistan would bring stability to the region," Indian High Commissioner TCA Raghavan said, addressing a meeting of the Khyber-Pakhtunkhwa Chamber of Commerce and Industry (KPCCI) in Peshawar, according to Economic Times.



This is the first visit by an Indian high commissioner to KPCCI in the past nine years. The last Indian high commissioner to visit was Shivshankar Menon in 2006.

Read: Trade corridor tops Chinese investment bonanza

Further, the envoy said India is also not worried about the growing relations between Pakistan, Iran, China and Afghanistan either.

Raghavan underlined the need to remove misperception and restore mutual trust between the two nuclear-armed neighbours.

"There is a need to remove misperception between Pakistan and India for the restoration of mutual trust," he added.

Pakistani and Chinese officials on Monday signed a series of more than 50 accords to inaugurate the China-Pakistan Economic Corridor, which will create a network of roads, railways and pipelines linking China's restive west to the Arabian Sea through Pakistan.

Read: Baloch ire prompts security fears for China-Pakistan Economic Corridor

The project is part of Beijing's "Belt and Road" plan to expand its trade and transport footprint across Central and South Asia. It will give China easier access to Middle Eastern oil via the deep-water port of Gwadar.

Acknowledging Pakistan and China's positive relations, Raghavan claimed India and China's relations are stable too.

Trade volume between India and China reached the $70 billion mark and India also bought power generation equipment from China.

Read: China's security as important as Pakistan's, Nawaz tells Chinese president

Urging an increase in the volume of bilateral trade between India and Pakistan, the envoy said the goal can be achieved "if we treat each other as normal trade partners."

"India and Pakistan should behave like normal trading partners. Peace and security in Pakistan is important for economic growth of both Pakistan as well as India alike."

"Fears that enhanced trade with India would result in Indian goods flooding Pakistani market, rendering local traders out of business, is misplaced," he added.

Further, he pointed out trade between India and China was equal to trade between India and Pakistan in 2000, ranging between $100million.

However, he added after a passage of 14 years, the trade volume between India and China has jumped to $65 billion to $70 billion, while trade between India and Pakistan is around $2.5 billion to $2.9 billion.

Raghavan said boost in trade between India and China is a good example as to how barriers were removed between the two countries as they both focused on trade and commercial act.
COMMENTS (22)
Comments are moderated and generally will be posted if they are on-topic and not abusive.
For more information, please see our Comments FAQ