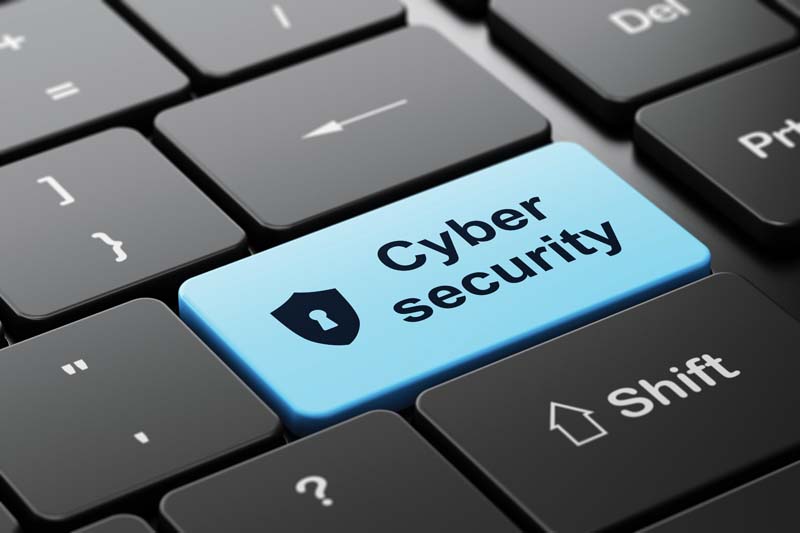 ---
KARACHI:



Cybercrime and cyber terrorism – Prevention of Electronic Crimes Act 2015 to be exact – were the buzzwords on almost every social media and mainstream news website past week. This was since the government is about to enact a cybercrime law to criminalise offences committed over the internet.




The National Assembly's Standing Committee on Information Technology, which has already approved the recommendations (amendments) of its subcommittee or technical working group, is ready to present the PEC Bill 2015 in the NA so it can become a law.

Sounds great? Not really. The proposed bill threatens almost every internet user in the country rather than protecting them from cybercrimes. The rights activist, civil society and the IT industry has, therefore, termed it a draconian law in the words of Barrister Zahid Jamil – an international expert on cybercrime who drafted the original PEC Bill in 2014.

The requirement

Before analysing how the proposed bill threatens civil liberties, let us discuss why the legislation is needed in the first place.

In the past, Islamabad had been dealing with cybercrimes through the now-defunct PEC Ordinance 2007. With the rapid changes evolving in Information and Communications Technology, a fresh and up-to-date cybercrime law was need of the hour.

Pakistanis chose their MNAs (legislators) in the 2011 general elections. The job of these legislators is to get rid of outdated laws and formulate new ones that society deems fit, which is not the case here.

Whatever the private sector, civil society and rights activists had negotiated to exclude from the bill has been added to the current draft, turning it back into PEC Ordinance 2007, according to sources.

If they made a few changes to the original draft, it could be reversed, said an official but they changed it completely and now the whole document needs to be trashed.

Since the private sector was excluded from the process, Pakistan Software Houses Association ([email protected]) for IT and IT-enabled services offered to hold a training session for the parliamentarians so that Barrister Jamil could provide them with an expert analysis before they enact it as a law. "After all, it's about the future of our children," said an official.

If passed into a law in its current form, the PEC Act 2015 will pose great risk to internet freedom, freedom of press, freedom of expression and give unprecedented powers to the government to potentially victimise ordinary internet users on fake grounds.

What constitutes the irrationality

The bill has broadened the spectrum of cybercrime by incorporating vague and technically-flawed definitions.

For example, section 34 empowers Pakistan Telecommunication Authority or any officer authorised by the government to block any information system (websites for example) if necessary in the interest of glory of the religion, security or defence of Pakistan, friendly relations with foreign states, public order and decency or morality.

This is a big concern since the government has already been doing it in the name of national security and religion. Moreover, this will kill all social media discussions on sensitive topics published on any website including this newspaper – putting an abrupt end to intellectual discussions and exchange of knowledge. This has already happened in case of the on-going discussion regarding the government's confused stance on the Yemen conflict.

Sections 17 and 18 have criminalised political criticism and political expression in the form of analysis, commentary, blogs, cartoons and caricatures. As per Section 19, any person who tests system security will be an offender – in short, white-hat hackers, hobbyists, people who hack for academic purposes to identify security flaws in systems, or teenagers who for recreation (albeit wrongly) deface websites, could end up getting convicted as cyber terrorists.

Obscene or immoral messages on social media – Facebook and Twitter for example – have been made offences as per section 20. It was done without defining obscenity or immorality thus, giving sweeping powers to investigating agencies to implicate anyone on these charges.

Moreover, section 21 makes it an offence to take a picture of a natural person and distribute it without his consent – a big threat to photojournalists and citizen journalist or bloggers who expose various crimes through videos and pictures using social media, such as Facebook and Twitter.

It could also mean sharing of friends' pictures on social mobile apps, such as WhatsApp and Viber without their consent will be an offence. Even sending emails without prior consent of the addressee can be an offence.

Not only that, the proposed bill also includes offences that are not related to cybercrime. Section 15 and 16, which deal with unauthorised issuance of SIM cards and tampering with communication equipment are already dealt with in the PTA Act – they are not related to cybercrimes.

These are only handful of examples demonstrating how the proposed bill can affect the country's internet community. It is, therefore, important that the government includes private sector's input before enacting the bill as a law.

THE WRITER IS A STAFF CORRESPONDENT

Published in The Express Tribune, April 20th,  2015.

Like Business on Facebook, follow @TribuneBiz on Twitter to stay informed and join in the conversation.
COMMENTS (9)
Comments are moderated and generally will be posted if they are on-topic and not abusive.
For more information, please see our Comments FAQ