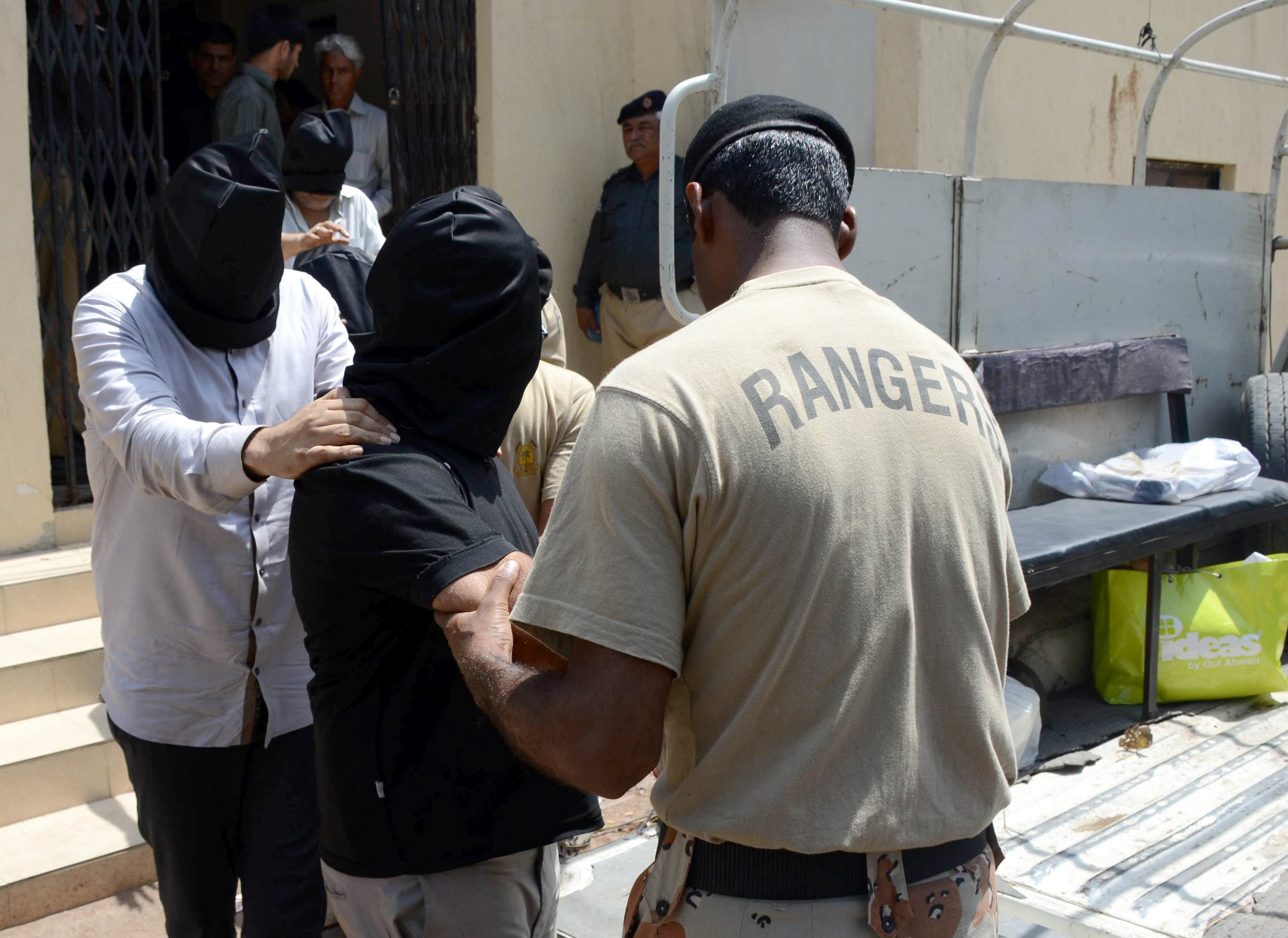 ---
KARACHI: The Pakistan Rangers informed an anti-terrorism court on Thursday about the grilling of a senior bureaucrat and politico-religious leaders among five suspects for three months.

The suspects included the Karachi Development Authority's (KDA) directors Najamuz Zaman and Abdul Qawi Khan, their subordinate officials, Anwar Farooqi, Muhammad Ali and a leader of the Sunni Ittehad Council, Tariq Mehboob.

The detentions are being seen as a signal that the domain of the ongoing Rangers-led targeted operation in Karachi has been extended to the government departments, after having taking on businessmen recently.

Earlier this week, the law enforcers had arrested a real estate developer, Babar Chughtai, for alleged land grabbing, money laundering and patronising a crime network.

The paramilitary officials, along with their legal team, presented the suspects before the in-charge judge of the ATC-II, Anandram D Sairani. They contended that the suspects were involved in target killings, extortion and kidnapping activities in the city and the law enforcers had 'credible' information against them.

Clause of detention

The suspects were taken into 90-day custody for questioning under Section 11EEEE (1) of the Anti-Terrorism Act, 1997. The particular section was made part of the ATA after an amendment allowed 'the armed forces to issue the order' of a lengthy preventive detention of any person in the country.

"The government or, where the provisions of Section 4 have been invoked, the armed forces or civil armed forces, as the case may be, subject to the specific or general order of the government in this regard, for a period not exceeding three months and after recording reasons thereof, issue order for the preventive detention of any person who has been concerned in any offence under this Act relating to the security or defence of Pakistan or any part thereof, or public order relating to target killing, kidnapping for ransom, and extortion, or the maintenance of supplies or services, or against whom a reasonable complaint has been made or credible information has been received, or a reasonable suspicion exists of his having been so concerned, for purpose of inquiry," reads the report.

Separately, the paramilitary force detained another suspect, Adnan Baloch alias Sir, for three months after informing the ATC-III judge, Saleem Raza Baloch.

All the suspects were arrested two days earlier in raids conducted in different parts of the city.

Published in The Express Tribune, April 17th, 2015.