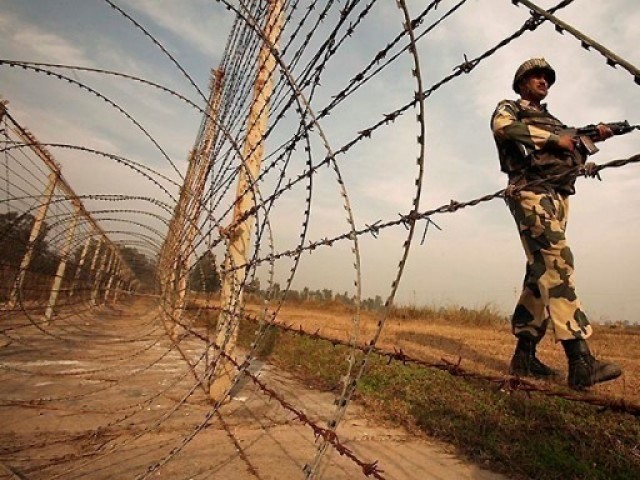 ---
SIALKOT: The Indian Border Security Forces (BSF) resorted to a series of unprovoked heavy shelling on Pakistani border villages near the Sialkot Working Boundary, Radio Pakistan reported on Thursday.

The Indian BSF indulged in heavy firing on Pakistani villagers in Shakargarh Sector.

Read: Pakistan, India exchange fire along Working Boundary

It was after this uncalled-for firing that the Chenab Rangers retaliated effectively and silenced the Indian guns.

This was not the first time that the Indian BSF initiated an unprovoked firing and heavy shelling in Shakargarh sector.

Read: Border flare-up: Four civilians killed in Indian shelling

On January 4, an event of unprovoked shelling by India's BSF resulted in the death of a sixteen year old girl and injured a minor in Zafarwal and Shakargarh sectors along the Sialkot Working Boundary.