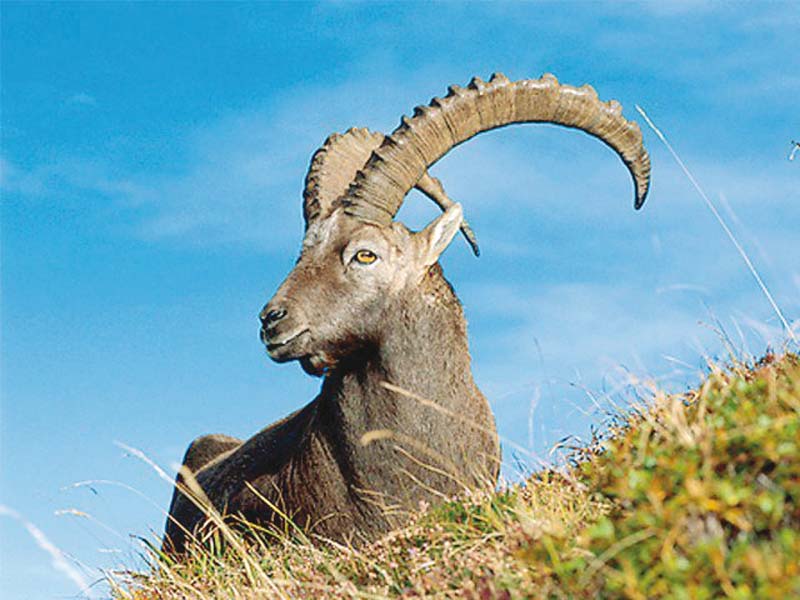 ---
GILGIT: As the highly-lucrative trophy hunting season continues in Gilgit-Baltistan, police arrested a man for illegally shooting an ibex.

Noor Khan hunted an ibex measuring 25 inches on the horn on Monday in Bar Valley of Hunza-Nagar district, a resident told The Express Tribune on Tuesday.

According to another resident, community representatives informed wildlife officials and police about the unlicensed hunting.

"They raided his house on Tuesday morning and arrested him," he said. "His gun was also confiscated."

Khan was summoned before a court of law and sentenced to a month in prison as per wildlife regulations. The meat of the ibex was subsequently auctioned by the relevant authorities.

Wildlife department officials in the region confirmed the hunting.

"This is an unfortunate incident," Shabirullah, a wildlife department official, told The Express Tribune. "However, the silver lining is that the hunter has been sent to prison by a magistrate."

The G-B government set this year's quota for trophy hunting at 64 animals—four markhors, 52 ibexes and eight blue sheep—in November 2014. At $62,000, the markhor received the highest bid at an auction attended by various outfitters. The price for ibex and blue sheep was fixed at $3,000 and $8,000, respectively for foreign hunters.

The trophy hunting programme began in the 1980s. It is carried out under the Convention on International Trade of Endangered Species of Wildlife and is allowed only in notified areas of G-B in collaboration with the relevant communities.

Every foreign hunter has to pay a fee to the Government of Pakistan in dollars, while Pakistanis pay in rupees to indulge in what is called "a sport of kings".

With each hunt, 80% of the hunting fee goes to the local community, while the government spends the remaining 20% on projects meant for preserving forests and biodiversity.

Published in The Express Tribune, April 15th, 2015. 
COMMENTS (1)
Comments are moderated and generally will be posted if they are on-topic and not abusive.
For more information, please see our Comments FAQ