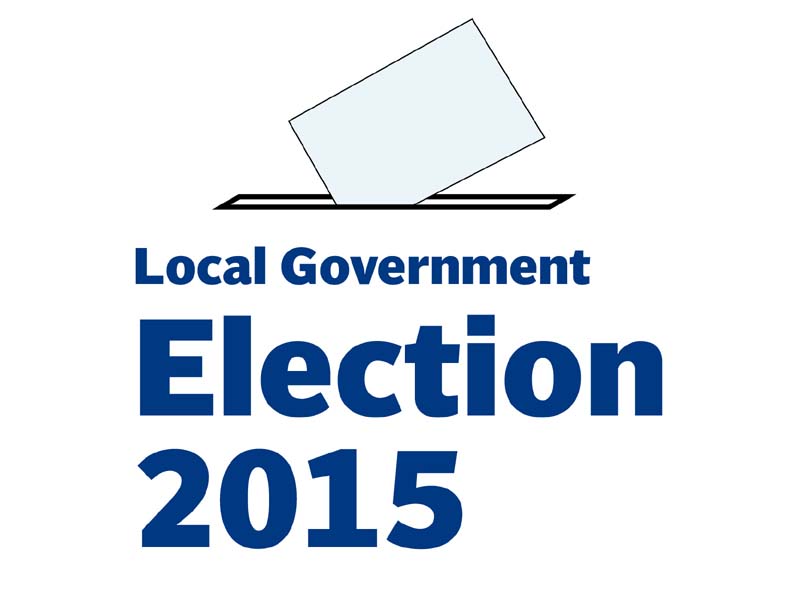 ---
SWABI:



As the scheduled date of local bodies' polls draws closer, political parties of Khyber-Pakhtunkhwa have already sprung into action. Alliances led by Pakistan Tehreek-e-Insaf and Awami National Party have emerged as arch rivals in the duels that will be decided on May 30.




Taking the lead, ANP's tripartite coalition has already begun doling out tickets and fielding spirited candidates across all districts and tehsils of the province. On the flipside, the PTI camp is still undecided over the list of final candidates. Despite Awami Jamhoori Ittehad Pakistan's attempts to secure influential seats for its candidates, PTI is adamant to keep hold of the reins while Jamaat-e-Islami eyes spoils the three parties collectively aspire to loot. History is evident that the Panipat of K-P's electoral sub-culture has been none other than Swabi. The district's LB polls will be a test of nerves on both sides of the halfway line.

Both the alliances are in a fix over hatching stratagems for the province's fiercest battleground. Influential candidates have already booked top benches for themselves while the village and neighbourhood council aspirants are yet to be finalised.

Opponents are likely to emerge from within local clans and communities as the parties hope to make the most of each other's Achilles heels.

Traditionally, Swabi has always been the home ground of ANP. It has maintained a strong hold over most of the district's electoral colleges except times like 1993 and 2002, when parties like Jamiat Ulema-e-Islam-Fazl and Jamaat-e-Islami have been able to bag both provincial and National Assembly seats. Since then, ANP's grip has loosened with every passing year. In both 2008 and 2013, the AJIP and later PTI were easily able to find the chink in ANP's armour and the latter suffered incredible losses during the general elections.

Interestingly so, ANP's rivals like JUI-F and PPP are now bound to cooperate this year, following an adjustment between the provincial legislature's opposition parties. Meanwhile, Pakistan Muslim League-Nawaz is the underdog poised to capitalise on any error committed by both the warring coalitions.

Published in The Express Tribune, April 14th, 2015.