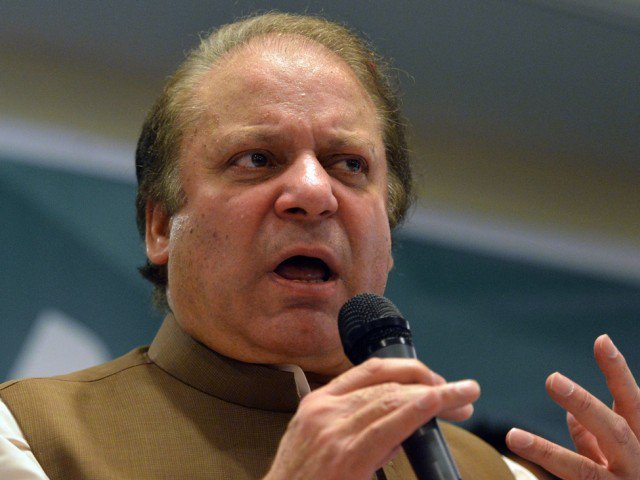 ---
ISLAMABAD:



As the country's security czar rebuked the United Arab Emirates for issuing threats to Pakistan on Sunday, the government quietly launched diplomatic efforts to assuage growing concerns of the Gulf states, particularly of Saudi Arabia.




UAE Minister of State for Foreign Affairs Dr Anwar Muhammad Gargash warned on microblogging site Twitter that Pakistan's "contradictory and ambiguous views on this serious matter [Yemen crisis] will have a heavy price to pay".

"It is not only ironic but also a food for thought that a UAE minister is hurling threats at Pakistan. His statement is in total violation of established diplomatic norms and principles," said Interior Minister Chaudhry Nisar Ali Khan in a statement on Sunday.




He said Pakistan holds Saudi Arabia as well as the UAE in high esteem. However, he made it clear that Pakistan is a respectful nation and considers the UAE minister's statement an "insult to its self-respect, which is totally unacceptable".

It is not clear whether the interior minister's statement was approved by the Foreign Office, which has the authority to issue rebuttals on foreign policy matters. Despite repeated attempts, Foreign Office spokesperson Tasnim Aslam did not offer any reaction.

After a five-day heated debate, a joint session of parliament on Friday voted against joining the Saudi-led military alliance against Iran-backed Houthi rebels in Yemen and urged the government to stay neutral and play role of a peacemaker.

While Saudi Arabia is still assessing the situation, the UAE deputy foreign minister in a surprise move condemned the Pakistani decision and said Tehran seemed to be more important to Islamabad and Ankara than the Gulf states.

Gargash's statement warning Pakistan of a 'heavy price' over its 'vague and unambiguous stance' on the Yemen conflict has stirred a diplomatic row.

The country's diplomatic wizards on Sunday held consultations at the Foreign Office as part of efforts to control the damage caused by parliament's decision. Official sources disclosed that an important decision is expected within next 24 hours in view of the evolving situation, particularly the strong reaction from the UAE.

Sources said Pakistani authorities will explain the country's position and attempt to remove any misgivings when Saudi Religious Affairs Minister Sheikh Saleh bin Abdulaziz bin Mohammed al Sheikh holds talks with the top leadership today (Monday).

The Saudi minister, who arrived on Sunday, said in a statement that Pakistan and Saudi Arabia enjoyed 'close brotherly and friendly' relations and these ties would grow further.

Asked to comment on the parliament resolution on Yemen, the minister insisted that it was an internal matter of the Pakistan government. However, he added: "We expect the best from Pakistan."

Officials familiar with behind the scene moves revealed that Pakistan would assure the Saudi minister of all-out support if the ongoing conflict in Yemen affected the security of the kingdom.

One official claimed that the government might announce deployment of troops in Saudi Arabia after latest reports indicated that at least three Saudi military officers were killed when Houthi rebels fired mortar shells across the border.

The official said that in parliament's resolution it is clearly stated that Pakistan would stand shoulder to shoulder with Saudi Arabia if its territorial integrity and sovereignty comes under threat.

A security official, however, made it clear that Pakistan's joining the combat operation in Yemen against Houthi rebels was 'out of the question.' However, troops could be deployed within Saudi Arabia if such a situation arises, added the official, who asked to remain anonymous.

Published in The Express Tribune, April 13th, 2015.