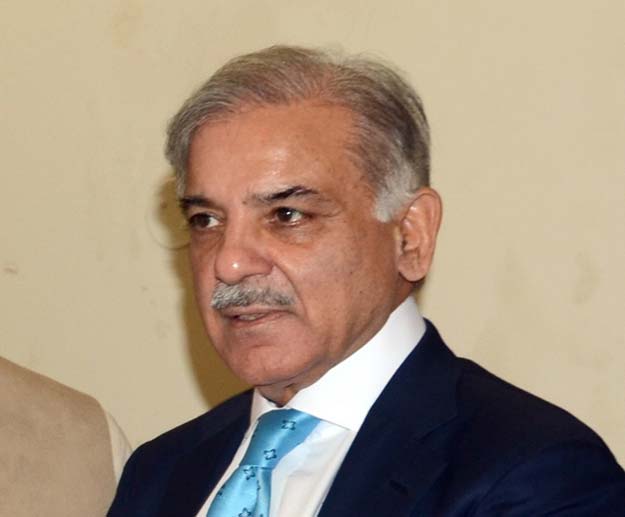 ---
LAHORE: Work continues on several energy projects with Chinese cooperation. Some of these will be operational by the end of 2017, Chief Minister Shahbaz Sharif said on Wednesday.

He was talking to Chinese Ambassador Sun Weidong. Promotion of Pakistan-China relations and increase in cooperation in various sectors was discussed at the meeting.

"China is a sincere and trustworthy friend of Pakistan. It has supported Pakistan in every trial. The Pakistan Muslim League-Nawaz (PML-N) government is making unprecedented efforts for promoting cooperation with China. China has proved to be a true friend of Pakistan. The role and cooperation of China in the exploration of precious mineral reserves in Chiniot-Rajwa cannot be forgotten," he said.

The chief minister said that the government was focusing on strengthening economic relations with China.

"Pakistan-China friendship has stood the test of time. Prime Minister Nawaz Sharif has opened up new avenues of friendship with China. The relationship has speeded up economic progress and prosperity," he said.

The chief minister said that the Pakistan-China Economic Corridor had added a new dimension to bilateral relations. "It will accelerate economic and trade activities. The project will prove a harbinger of positive change in the region. It reflects China's confidence in the Pakistani leadership. The people of Pakistan are eagerly awaiting the Chinese president's visit to their country," he said.

Weidong said that the Punjab chief minister had set up a network of development projects in the province. "The Chinese leadership is impressed with Sharif's commitment and hard work. China considers Pakistan's problems as its own. It will continue to extend maximum cooperation for their solution," he said.

Published in The Express Tribune, April 9th, 2015. 
COMMENTS
Comments are moderated and generally will be posted if they are on-topic and not abusive.
For more information, please see our Comments FAQ