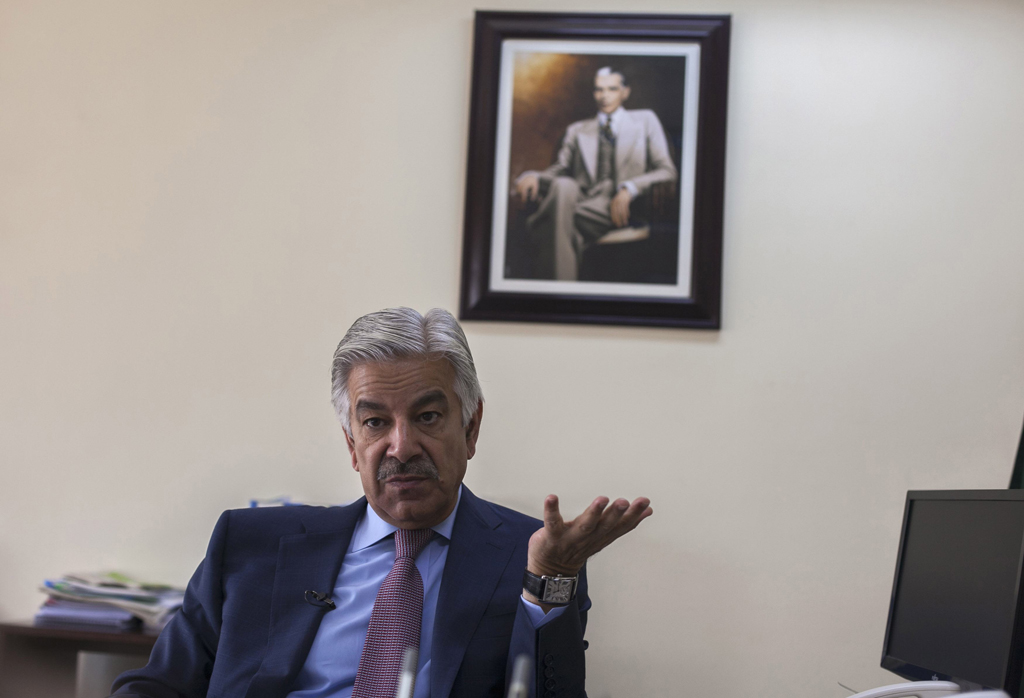 ---
Adamant that the Pakistan Tehreek-e-Insaf should not sit in Parliament, Defence Minister Khawaja Asif has urged the National Assembly speaker to clarify the position on the resignations of the party's MNAs.

"NA speaker Sardar Ayaz Sadiq should ask the PTI to clarify whether they withdraw their resignations or not," the defence minister said, on Express News host Javed Chaudhry's show on Tuesday.

Read: PTI lawmakers return amid slurs and walkouts

Unflinching from his statement that Imran Khan and his party's MNAs should not have participated in the joint session of Parliament on Yemen crisis on Tuesday, Asif said, "To defend the honour of the Parliament is my right."

"I still standby my stance, what I have done is correct," he said.

PTI lawmakers faced a hostile reception on Monday and were even labelled as "strangers" as they ended their over seven-month long absence from Parliament and attended the session on the Yemen crisis.

Read: PTI ends boycott of Parliament

The party's lawmakers had handed in their resignations en masse on August 22, 2014 – a week after the party began its sit-in campaign in Islamabad against alleged rigging in the May 2013 general elections. The resignations were, however, not accepted due to the intervention of an opposition parties'-led political Jirga.

Asif, criticising PTI members in Parliament on Monday, said, "They (the PTI) should be asked one by one whether they had resigned. They should have some decency, morality and ethics as they abused Parliament for seven months and are still saying that this assembly is a product of rigging," he said.

Read: Joint session of Parliament on Yemen crisis adjourned till tomorrow

On Friday, the government issued a presidential decree sanctioning the setting up of a judicial commission to investigate the party's vote fraud allegations. And 48 hours later, the party's core committee decided to return to the national and provincial assemblies.
COMMENTS (13)
Comments are moderated and generally will be posted if they are on-topic and not abusive.
For more information, please see our Comments FAQ