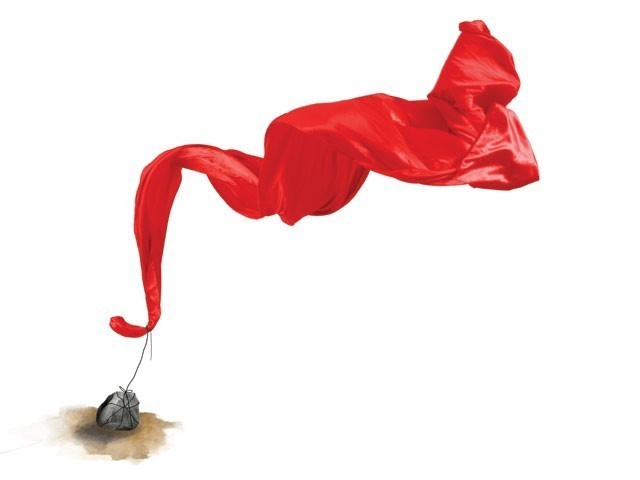 ---
Many editorials have been written on these pages demanding better implementation of law in cases of sexual violence, awareness campaigns to create sensitivity on these matters and stricter legislation to counter the continued threat of violence against women, but little seems to change. Such cases keep emerging and the media keeps reporting on them, demanding action. Names of cities where these horrors are perpetrated change, but the stories remain the same. This time in Ghotki, a woman and her 12-year-old daughter were sexually assaulted by three men and were then left to die in a burning hut, according to the petition filed by the woman's son. The incident, which occurred a month ago, had left both of them seriously injured. The minor girl succumbed to her injuries, while her mother regained consciousness after four weeks.

Women's lives seem to have little worth in Pakistan. Such stories rarely get the kind of public attention they deserve. This year saw better legislation make its way with the Anti-Rape Laws (Criminal Laws Amendment) Bill, but in order to practically curb such crimes, reforms are needed on several fronts. For one, the judicial system needs to be less of a man's world and there should be more women in courts who could help facilitate survivors of sexual violence through the torment that the legal system often proves to be for them. Having more women could make it easier for survivors to share details of the incident and be offered relief from the often humiliating questions thrown at them, first by the police and then in courts. A misogynist mindset prevails in our institutions, and although having women on the bench and in other positions of authority is no guarantee of fairer trials, it could make things easier for survivors. They must also be given protection from intimidation from the accused party. The conviction rate for cases of rape in Pakistan is abysmal. Headway can only be made if this state of affairs changes.

Published in The Express Tribune, April 2nd, 2015.

Like Opinion & Editorial on Facebook, follow @ETOpEd on Twitter to receive all updates on all our daily pieces.