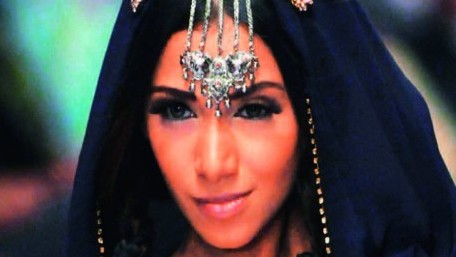 ---
KARACHI: What goes on behind the glitz of a fashion show?

Sanam Agha's show at Fashion Pakistan Week 2010 ended with resounding applause as her 'showstopper', Tooba Siddiqui, walked out in an intricate black ensemble. But behind the applause is the work that goes on in the atelier. Sanam Agha's first-hand account is proof of fashion not just being about frivolity. "Everything for my show was done, the fittings, everything. The night before the show, at 10:30 pm, my showstopper called and said she had to catch a flight immediately and wouldn't be able to walk the runway.

I was shell-shocked. I had hand-stitched the dress ... it took me seven days to make. I had no idea what to do. And it was cut and fit exactly to her size ... I couldn't even give it to someone else. At 11:00 pm I called Tooba (Siddiqui, model and actor) and told her what had happened. And she said, "Do you want me to walk for you?" I told her that if she could it would be great. I had originally started designing the dress with her in mind but she had told me she wouldn't be able to work during fashion week so I asked someone else to walk during the finale.

It was just a coincidence that she didn't have any shootings etc the next day. She came over to my house that night and I took the dress apart. It was 36 yards of fabric and I unravelled it, cut and stitched it all over again ... the work that I had done in seven days, I did in 12 hours. I stayed up all night, finished the dress at 10:30 am. I got two hours of sleep and then came back to the venue for rehearsals. We didn't even have time for a fitting.
COMMENTS
Comments are moderated and generally will be posted if they are on-topic and not abusive.
For more information, please see our Comments FAQ