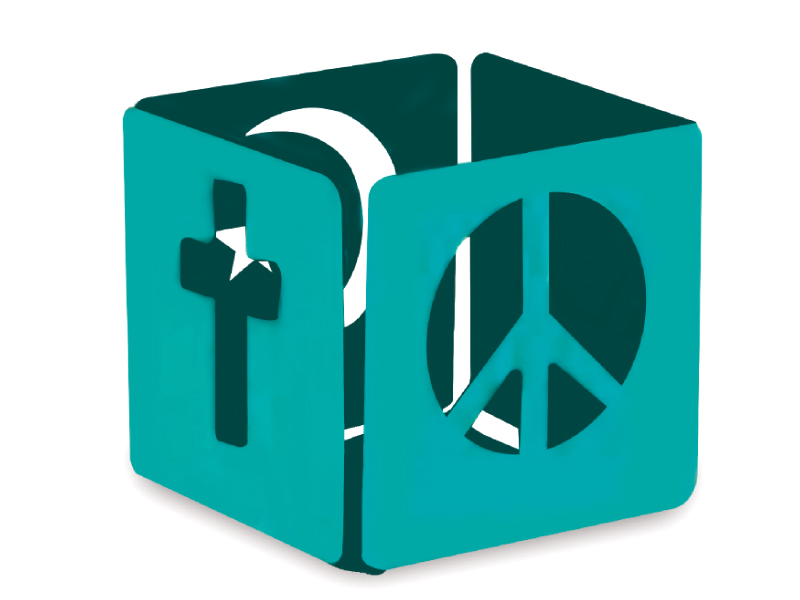 ---
ISLAMABAD: Speakers have urged followers of world religions to work hand in hand for global peace.

They were speaking at a "Universal Peace and Harmony Conference" organised on Sunday by the Interfaith Council for Peace and Harmony Pakistan at a local hotel.

The speakers said that major world religions should embrace each other for achieving a last peace globally by jointly taking on the menace of global terrorism. At the same time, they called for respecting religious sensibilities of each and every religion to forge harmony in their respective societies.

Oddly, despite being at a conference on peace, almost all the participants supported the Pakistani government for supporting the Saudi-led coalition fighting Houthi rebels in Yemen, saying, "Any attack on Saudi Arabia will be considered aggression against the Muslim world and the people of Pakistan".

Federal Minister for Religious Affairs and National Harmony Sardar Yousaf said that a national commission for minorities comprising representatives of all religions has been set up in Pakistan to work for peace and harmony in the country. He said that terrorists have no religion and they are the enemy of humanity. "There should be no mercy for those who are involved in terrorist acts," he said.

"The world governments should also make laws to stop desecrating of religious personalities and their holy books," Yousaf said.

Belgian Ambassador Peter Clark said that interfaith harmony was a difficult subject and atrocities were committed in Pakistan in the name of Islam.  "Such elements also exist in the West, where Muslims and followers of other religion feel unsafe. People are frustrated and want to solve such issues through dialogue. We need to respect each other," Clark said.

Leif Hathland, a participant from Norway, who is also known as "ambassador of love", said that he had been visiting Pakistan for the last 20 years and found the people loving and caring.

"Though I do not know the language people speak here, I can speak the language of love is understood by all and sundry," Hathland said and maintaining that fear and hatred could be overcome through love and he had great love for Pakistan. "If you want to see the language of love, then respect each other," he stressed.

Jamiat Ahle Hadees leader Allama Zubair Ahmed Zaheer said that it was the duty of every individual to look at the teachings of his own religion, which put emphasis on respect for humanity.

"All revealed texts call for love and respect for humanity," he said adding that Pop Francis and the late Shah Abdullah of Saudi Arabia played a great role for interfaith harmony in the world.

Global Mission Awareness Chairman Marqus Fida said that those who attack on churches, mosques and temples were enemies of Pakistan and humanity.

"We need unity to fight the enemies of Pakistan and humanity. We support the Pakistan army in its fight against terrorism. The Christian community is loyal to the country and will remain loyal," he said.

Nankana Sahib Gurdwara custodian Janam Singh said that universal peace will only come true when everyone will play its role. Allama Fakharul Hassan said that no religion foments terrorism.  "It's time to identify the elements who are spreading hatred in Pakistan on the basis of sects and religion," he said.

Father James Jenin condemned the killing of Christians and Muslims in Yohanabad and said that people do not get justice in Pakistan, which make them dejected.

Sermon leader of Shahi Mosque Lahore Mullana Abdul Khabeer Azad and the head of the Interfaith Council for Peace and Harmony said that world was in dire need of peace and security. "Today, the world has turned into a global village and we should embrace each other for global peace and interfaith harmony.

Published in The Express Tribune, March 31st, 2015.
COMMENTS
Comments are moderated and generally will be posted if they are on-topic and not abusive.
For more information, please see our Comments FAQ